Considering that Futurama had such a large, eclectic collection of characters, you may be surprised that these roles were played primarily by only eight core cast members, with various guests over the years.
The eight-strong principal cast was talented to such a level that they could create the illusion that certain characters were played by completely different people, especially when they didn't sound alike.
Let's take a look at the faces behind some of the more well-known and beloved characters in the series.
billy west – fry, professor farnsworth, zoidberg, others
Veteran voice actor Billy West, whose voice you may recognise from Space Jam (Bugs Bunny) or Ren and Stimpy (initially Stimpy, then both title characters) played many characters including Philip J. Fry, Professor Farnsworth, Doctor Zoidberg, Zapp Brannigan, Richard Nixon's head and Leo Wong.
Some of his other roles on the show include Smitty (human police officer), Enos Fry and Lars Fillmore, a central character in Bender's Big Score.
In fact, West voices so many characters, both primary and peripheral, that he often ends up having conversations with himself (in character) while recording the series.
katey sagal – leela
An on-camera actress by trade who is recognisable for Married With Children (Peggy Bundy) and Sons of Anarchy (Gemma Teller).
Sagal solely voices Leela or characters related to her such as Alternate Leela and Leelabot, due to not having the vocal ability to create different voices.
john dimaggio – bender, elzar, url, others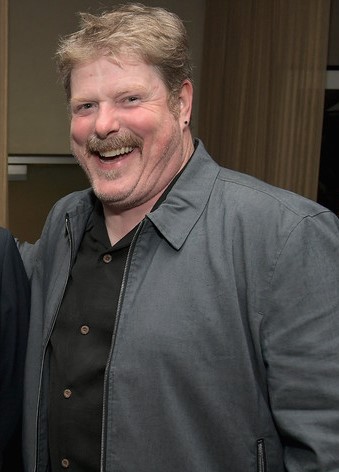 John DiMaggio is a highly prolific voice actor who has starred in Gears of War (Marcus Fenix), Kim Possible (Doctor Drakken) and Adventure Time (Jake the Dog), to name just a few.
On Futurama, his biggest role is Bender, though he has also played Elzar, Flexo (obviously), Yancy Fry Sr. (Fry's father), Mr Panucci, Igner, Randy and URL (robot police officer), among others.
maurice lamarche – kif, calculon, others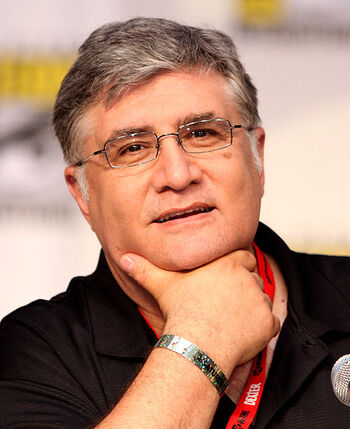 Maurice LaMarche has lent his voice to The Brain on both Pinky and the Brain and Animaniacs as well as providing various voices for The Simpsons since 1995.
On Futurama, he played Kif Kroker, Calculon, Donbot, Walt, Morbo, Lrr, the Anthology of Interest continuity announcer as well as multiple minor characters.
lauren tom – amy, Jrr, Inez Wong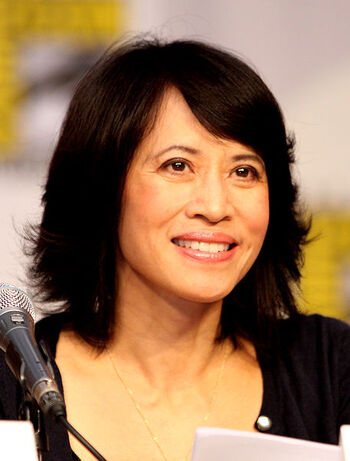 You may recognise Lauren Tom's face from live-action appearances on Friends (Julie) or Disney's Andi Mack (Celia, the title character's grandmother).
On Futurama, she voiced intern Amy Wong and her mother Inez as well as minor characters such as Jrr, Pramala and Sam.
phil lamarr – hermes, Ethan 'bubblegum' tate, others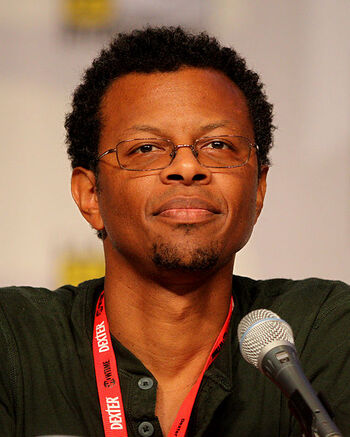 Phil LaMarr has played the title character on Samurai Jack, appeared on MadTV and voices both Ollie Williams and the African-American judge on Family Guy.
On Futurama, he voices Jamaican bureaucrat Hermes Conrad, with supporting characters including Ethan 'Bubblegum' Tate, Hermes' son Dwight, and multiple Heads in Jars such as Carl Weathers, Billy Crystal and Kurt Russell.
tress macneille – mom, Linda, turanga munda, others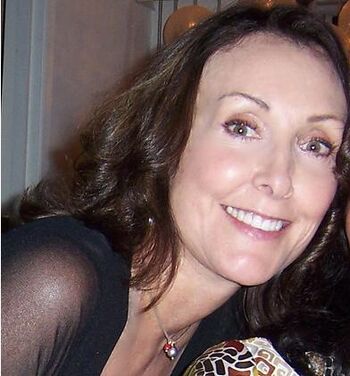 MacNeille has voiced multiple Simpsons characters such as Agnes Skinner as well as Crazy Cat Lady.
Her many Futurama voices consist of but are not limited to; Mom, newsreader Linda, Dr Cahill, Turanga Munda and Fry's mother.
david herman – scruffy, ogden wernstrom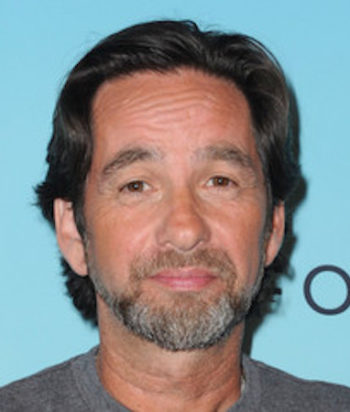 Herman is probably best known for his live action role as Michael Bolton in Office Space and has worked prolifically in animation on King of the Hill, Family Guy and Bob's Burgers despite Futurama, on which he became a regular after guest appearances.
His roles on the show include janitor Scruffy, rival scientist Ogden Wernstrom, "Sweet" Clyde Dixon, Larry, Turanga Morris and scammer Nudar.
Other actors on Futurama include Frank Welker (Fred Jones/Scooby Doo) as Nibbler, Tom Kenny (SpongeBob Squarepants) as Fry's brother Yancy, Mark Hamill, Stephen Hawking and most of the original cast of Star Trek.