Writers' Spotlight is a feature in which the career of writers in different fields are analysed. We discuss their life, career and the impact they had on their projects.
spotlight #34 – alfred gough & miles millar (smallville, into the badlands, shannara chronicles)
Alfred Gough and Miles Millar are television screenwriters and co-creators of multiple long-running series during the past two decades. Longtime professional partners, Gough and Millar first met at the University of Southern California.
Most notably, they created Smallville, starring Tom Welling, which told the story of a teenage Clark Kent before he becomes the iconic superhero known as Superman. The series ran for 10 seasons, from 2001 to 2011 though Gough and Millar exited after season seven.
I have recently started watching Smallville for the first time and find it very impressive. Obviously, some of the fashion, references and even special effects are dated as nearly twenty years have passed since the first season. However, the story is compelling without treading too much into overly dramatic teen soap territory.
Smallville is the longest running television series based on a comic book and its longevity is shown by the fact that when the show started, its network was The WB and by the conclusion, the evoulution to the CW had taken place five years prior.
I found it particularly interesting that co-creator Miles Millar is, like myself, British. As an aspiring screenwriter based in the UK, it is encouraging to hear that a countryman managed to find success across the pond and to such a large degree.
Season 7 was a turning point for Smallville as longtime series regulars Michael Rosenbaum (Lex Luthor), Kristin Kreuk (Lana Lang) and John Glover (Lionel Luthor) also departed, meaning that the landscape for the series had significantly changed.
Much like the Arrowverse franchise did later on, Gough and Millar paid homage to the DC adaptations that came before by including actors such as Christopher Reeve, Margot Kidder, Dean Cain, Teri Hatcher and even main cast member Annette O'Toole (Martha Kent) in the series.
Another of Gough and Millar's creations was the AMC action adventure/martial arts series Into the Badlands, which ran for three seasons and starred Daniel Wu, Sarah Bolger, Nick Frost, Aramis Knight and Morton Csokas, among others.
While Smallville was set in the present day relative to the time it was set, this show takes place in a post apocalyptic feudal society, encompassing several states.
They have also worked in feature film, including Lethal Weapon 4 (dir. Richard Donner), Spider-Man 2 (dir. Sam Raimi) and 2009's Hannah Montana: The Movie was produced through their production company.
Concurrently to Into the Badlands, Gough and Millar also co-created The Shannara Chronicles, a fantasy series filmed in New Zealand. The series is based on The Sword of Shannara, a trilogy of novels written by Terry Brooks.
Much like Smallville, this cast featured both young, rising actors such as Austin Butler, Poppy Drayton, Malese Jow and Vanessa Morgan as well as established veterans such as New Zealand native Manu Bennett, who played Deathstroke in Arrow, another series based on DC Comics.
Gough and Millar are not currently involved with DC or their characters, Smallville is re-entering the fray as characters from the show will return in the upcoming five-night Crisis on Infinite Earths crossover across the CW's Arrowverse franchise. Tom Welling (aka series lead Clark Kent) and Erica Durance (Lois Lane) are already locked in.
Although, as I have said, I am a recent viewer of Smallville, I would like to thank Mr. Gough and Mr. Millar. It would be remiss to say that without them and their work on the series, the level of superheroes in popular culture today would not be the same without the success of Smallville.
While I did not experience it personally, ten years is a long time for fans to spend with characters and narrative on television and given the small fragment of the show which I have seen (and what is yet to come), it is no surprise that Smallville endures to the present day, some eighteen years after its debut.
Spotlight #33 – britta lundin (riverdale, ship it)
Britta Lundin is an American novelist and writer of both TV and comic books. She formerly wrote for CW's Riverdale which began in 2017 and has also written a young adult (YA) novel titled SHIP IT.
As writers are not the most publicised people on a television show, I first heard of Lundin by chance through an interview on YouTube. I thought it was really cool that someone was working as both a television writer and novelist, as those have been ambitions of mine for some time.
I have since learned more about Lundin through her website, the newsletter of which is cleverly named 'The Britta Filter'. Having left Riverdale, she is now working on an undisclosed HBO show, so expect much more explicit content and is also writing a second novel about 'girls about football', according to Lundin's Twitter.
From her website, I learned that like myself, Lundin had her writing beginnings in FanFiction and is still passionate about it to this day.
She is openly lesbian and living with her wife in California. Having researched Ship It's synopsis and found out it is about a 'gay teenage fanfiction writer', it is clear to see that Lundin invested much of herself into the novel.
Ship It has been described as "the book that fandom has been waiting for, and the lived-in, fleshed-out portrait it deserves."
According to IMDB, Lundin worked on 47 episodes of Riverdale, across three seasons in various capacities, rising from Staff Writer to Story Editor and Executive Story Editor, which signify experience in the Writers' Room.
As for her present writing career, Lundin seems to be very busy with a new novel and a forthcoming show on HBO.
Best of luck to you Britta, if you are reading this, with both of those.
Spotlight #32 – tze chun (Gotham, OUAT, Gremlins)
Chicago-born, Boston-raised Tze Chun has had a professional Hollywood career dating back to 2005. As well as a writer, he is also a producer, director and comic book publisher.
Primarily known for television, he has also worked in film, exploring both the feature and short formats. His 2013 crime thriller feature Cold Comes the Night starred Bryan Cranston and Logan Marshall-Green, among others.
Between 2015-2016, Chun served as a Story Editor for ABC's Once Upon A Time, in its fourth and fifth seasons with a total of 23 credited episodes to his name.
Working under showrunners Adam Horowitz and Edward Kitsis (LOST), Chun wrote for acting talent including Jennifer Morrison (House), Robert Carlyle (Trainspotting), Ginnifer Goodwin (Big Love), Josh Dallas (Thor) and Jared Gilmore (Mad Men).
From there, Chun transitioned into what would become a three-year stint on Fox's Gotham as Executive Story Editor for its third, fourth and fifth seasons. Bringing Chun's words to life here, were, among others; Ben McKenzie (The OC), David Mazouz (Touch), Robin Lord Taylor (The Walking Dead) and Michael Chilklis (The Shield).
Once Upon A Time and Gotham were both shows that I enjoyed, so this piece was quite interesting to do, in finding out more about one of the many minds behind both series.
Chun is also attached as a writer/Executive Producer of Gremlins – Secret of the Mogwai, an animated prequel to the franchise of the same name.
Spotlight #31- carter bays and craig thomas (how i met your mother)
Screenwriters Carter Bays and Craig Thomas were co-creators, executive producers and writers on the hit CBS sitcom How I Met Your Mother, which ran from 2005 to 2014. Among other accolades, the show won ten Emmy awards from thirty nominations.
The pair were college friends, graduating from Wesleyan (Class of '97) and later became writing partners with their earlier work including American Dad, Oliver Beene and The Late Show with David Letterman.
An interesting fact that you may not know is that Bays and Thomas are members and co-founders of a band named The Solids which began in 1996 and sung the opening music for How I Met Your Mother.
The show was loosely based on Bays and Thomas' lives in New York City with their friends, with Bays being the inspiration for Ted Mosby; Thomas and his wife being the genesis for Marshall and Lily.
As anyone who watched it will know, HIMYM was so much more than just a sitcom. With a clever premise from the start, quirky and interesting characters as well as occasional dramatic moments, it is not surprising to me that it lasted nine seasons.
Considering that Bays and Thomas would have only been in the late twenties or early thirties when they created the show, this makes its longevity and entertainment value even more impressive. The strength of their writing in the pilot attracted established names such as Alyson Hannigan, Neil Patrick Harris, Jason Segel and Bob Saget as well as lesser-known Josh Radnor and Cobie Smulders.
It would remiss of me to mention the polarising response to the series finale. From a personal standpoint, I appear to be one of the few that enjoyed the ending. To me, sad as it was, it made sense and came full circle for the show with what we'd spent nine seasons watching. Thank you Carter and Craig.
Since HIMYM ended back in March 2014, Bays and Thomas have been attached as Executive Producers to two prospective spin-offs with similar titles to one another.
One would have been called How I Met Your Dad with a cast including Greta Gerwig and Nicholas D'Agosto. This iteration was ultimately passed on. A later version, retitled How I Met Your Father and written by now-This Is Us co-showrunners Isaac Aptaker and Elizabeth Berger, was also shelved.
Both men are active on Twitter – you can find Bays here and Thomas here.
Spotlight #30 – Maya houston (arrow)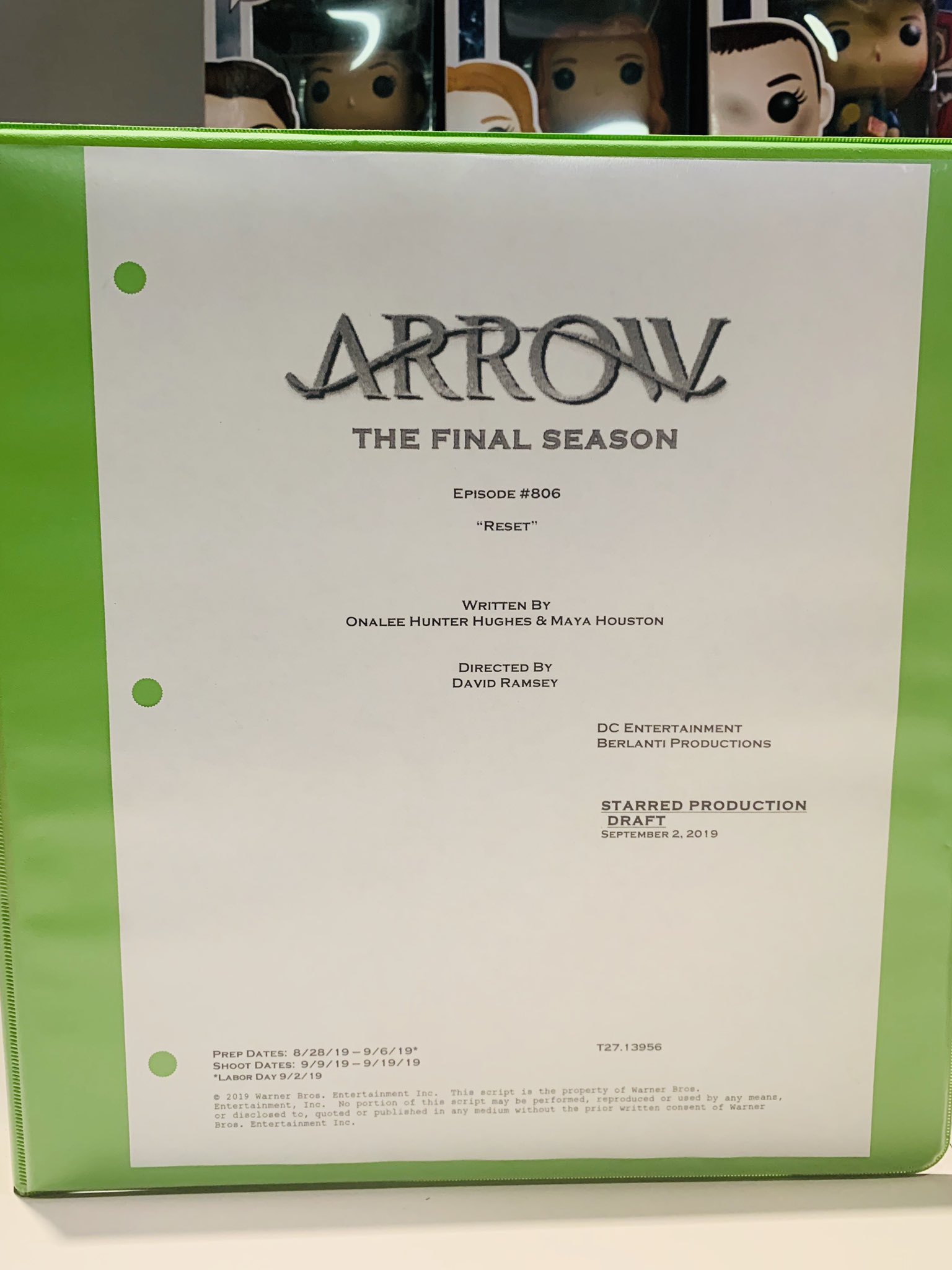 Maya Houston is a TV writer currently working on Arrow where she recently got her first episodic writing credit – Episode 806, titled 'Reset' and directed by series star David Ramsey. Production started on September 9 2019, ten days ago as of writing.
Admittedly, I do not know much about Maya, but I related to the brief parts of her story that she has shared. From her Twitter bio, I have discovered that she is a USC graduate and quite fittingly for her job, a "comic book nerd [and] pop culture enthusiast."
Like myself, writing professionally has clearly been a long-term ambition for Maya, as seen in the posts below, which are two separate career bucket lists that date back to 2012, when she was a High School freshman.
Notice how Arrow, Maya's current workplace, is consistent across both lists, four years apart. Dreams can come true.
Maya, if you're reading this, best of luck with Episode 806 and the rest of your career. Who knows, maybe I'll see you out there someday.
Spotlight #29 – angela kang (Showrunner; the walking dead)
Television screenwriter Angela Kang enjoyed a major boost to her career in January 2018, when it was announced she would become the new showrunner of AMC's hit The Walking Dead, beginning in the ninth season.
Kang has been employed on the show since the second season, rising through the ranks from Story Editor, Producer, Co-Executive Producer and finally Showrunner.
Depending on how one looks at it, Kang became Showrunner in one of the show's most precarious years. Not only did longtime stars Andrew Lincoln (Rick) and Lauren Cohan (Maggie) depart but many other main actors also left throughout the season such as Pollyanna McIntosh (Jadis/Anne), Tom Payne (Jesus), Alanna Masterson (Tara), Katelyn Nacon (Enid) and Xander Berkeley (Gregory).
Although Kang is now immersed in the grisly Walking Dead universe, her start in the television industry was on a show that has also had many deaths, just a lot closer to reality – Grey's Anatomy and also its now defunct spin-off Private Practice.
Kang also wrote two episodes of FX's short-lived cult classic Terriers, starring Donal Logue and Michael Raymond-James, the latter of whom has appeared on TWD.
Since becoming showrunner, Kang has made bold creative decisions that have reinvigorated the story and characters. From introducing the infamous Whisperers to killing ten characters on the pikes, the show has much more of an early seasons feel, when it was new and exciting.
The Walking Dead – Season 10 premieres October 6, on AMC.
Spotlight #28 – sterling gates (supergirl comics, cw flash)
Much of Sterling Gates' career as a writer links back to comic books, one way or another.
Of course, Gates was exposed to the comic book world from a young age – his father owned a comic book store and the family had "a garage full of comics for as long as I could remember" which Gates would read for hours.
While attending the University of Oklahoma, Gates also worked part-time in a local comic book store – Speeding Bullet Books and Comics. Despite his degree being more closely related to film and TV production, Gates found ways to link back to comics.
After arriving in Los Angeles, Gates had a chance encounter with Geoff Johns, a prolific writer of comics and television. Due to disastrous behaviour from a friend, Gates paid for Johns' meal in a diner where they met.
This good impression led to Gates being hired for the writing staff of Blade, a television series based on the Marvel Comics character. When Blade was cancelled, Johns became aware of Gates' background in writing comics and this led to the latter being hired for DC Comics in 2007.
Although he has worked on characters including Superman, The Flash, the Justice League and Green Lantern, Gates is perhaps most associated with the character of Supergirl, as he worked on the ongoing series of the same name for 25 issues.
In July 2017, Gates announced that he had been hired as a writer on CW's The Flash, a television series based on the DC Comics character, which began in 2014. Johns, his friend, had served as a writer for four episodes, including the pilot.
Interestingly for this website, Gates shares an office with Thomas Pound, who was the subject of Writers' Spotlight #8. Other Flash writers such as showrunner Eric Wallace, have also received Spotlights.
Some of Gates' episodes on The Flash include Elongated Journey Into Night (404) which introduced Ralph Dibny, one of my favourites, Enter Flashtime (4×15) and All Doll'd Up which introduced the villain Rag Doll (Peter Merkel). Although he has written more, these three stick out for me as being pivotal in the show's history for varying reasons.
All but one of Gates' five episodes to date have been co-written with Pound, the one exception being with then-Showrunner Todd Helbing. He has also written one episode of the Supergirl television series, with Jessica Queller.
According to Gates' LinkedIn, which I will not link out of respect for his privacy, he has been promoted to Executive Story Editor for The Flash's sixth season.
My understanding of this is that he is still a writer, but now has some seniority compared to newer writers being brought on while still below the Showrunner in hierachy. So, congratulations for that.
The Flash returns for Season 6 on October 8.
Spotlight #27 – leigh whannell (saw, insidious, Upgrade)
Australian actor-writer-director Leigh Whannell has made his name in the horror community over the past fifteen years.
Before becoming a professional screenwriter, Whannell wrote in other formats as a reporter and film critic in Australia.
Alongside his professional partner and University friend James Wan, he is one of the creative minds that spawned what became the SAW franchise of eight movies and a spin-off.
Whannell also played 'Adam', one of SAW's main characters.
The original film is one of my all-time favourites, especially when you consider the small budget and filming schedule that was available to then-unknown Whannell and Wan. The story, from beginning to end, is ingenious.
While I could talk about Adam and Whannell's performance all day, this is, after all, a Writers' Spotlight, so I will attempt to remain on point.
Whannell was 27 when SAW was released and obviously even younger when he wrote the script. He was of course also Australian, writing American characters, dialogue and references, which can be tricky to keep in mind.
Interestingly, SAW began life as a very vague premise – two guys in a bathroom, a dead body and a gun. Sounds familiar, right?
Whannell has revealed that this was his starting point and from there, he had to create a great twist. His own experience in a hospital was what inspired Jigsaw's cancer diagnosis.
Between 2010 and 2018, Whannell wrote and starred in the four Insidious films, while also directing the third.
Although these were horror based stories, like SAW, they instead focused heavily on supernatural elements rather than realistic gore. A different type of scare compared to what he was known for previously.
Unlike SAW where there were different characters on each film he wrote (three in total), Whannell spent more time with the Insidious characters, as there were some who appeared in multiple films.
Whannell has also written independently of Wan, who had also worked on Insidious.
He wrote and directed Upgrade, a 2018 film about "a man who is implanted with a chip that allows him to control his body after a mugging leaves him paralyzed." It starred Logan Marshall-Green and Get Out's Betty Gabriel.
Spotlight #26 – todd & aaron helbing (the flash, black sails, spartacus)
Todd and Aaron Helbing are a former Screenwriting team who are also brothers. Until recently, they had spent the entirety of their professional writing careers together, working on shows such as Spartacus, Black Sails and CW's The Flash.
Between the pair, they have had assorted production jobs on different shows including Melrose Place, Beverly Hills, 90210 and The Twilight Zone.
The first script they wrote together was for an episode of Smaville in the seventh season titled 'Hero'.
HBO's Carnivale (2003-2005) was the first show that the brothers worked on together, though neither were writers yet. It told the story of disparate people in a travelling carnival during the 1930s Great Depression era in the United States.
By 2009, they were working as script coordinators on shows such as Entourage, Saved and Brotherhood.
Another of their credits is the pirate drama Black Sails on which they were supervising producers during the second season.
A connection made on this show would prove useful in the future when casting former Black Sails actress Jessica Parker Kennedy in a major role on The Flash.
They also wrote an episode of prequel mini-series Spartacus: Gods of the Arena, which aired on Starz.
Todd and Aaron joined the then-new CW series The Flash from its first season in 2014, as co-executive producers. Their first episode was the 5th overall, titled 'Plastique', which introduced the character Bette Sans Souci.
They became Executive Producers/co-Showrunners in the second season, alongside Andrew Kreisberg. This season saw the introduction of classic DC characters such as Jay Garrick and Wally West.
Aaron left The Flash after the third season and Todd continued as co-showrunner with Andrew Kreisberg, until his firing, becoming sole showrunner for the remainder of the fourth season and all of the fifth.
Currently, Aaron is the showrunner of the History Channel series Knightfall, starring Mark Hamill and Tom Cullen.
Todd stepped down from The Flash after season 5 and was replaced by Eric Wallace. He will be focusing on development with Warner Bros.
Spotlight #25 – judalina neira (hit the floor, the flash, daisy jones and the six)
Judalina Neira is a television writer and producer. Her credits include Hit The Floor (VH1/BET; 2013-2018) and The Flash (CW; 2014-present).
According to Television Academy, Neira grew up on military bases around the United States in places such as Hawaii, California, Virginia and Maryland.
She is a graduate of Emerson College, located in Boston, with a BFA in Creative Writing. Neira has also collaborated with artists such as Lady Gaga and Lana Del Ray as a talent scout in the music industry.
Neira's IMDB reveals that she worked on a total of four episodes of Hit The Floor, between 2014 and 2016.
The following year, Neira became a writer and producer on CW's The Flash, starting in the fourth season. Some of her notable episodes include Crisis on Earth X (Part 3), Godspeed, Harry and the Harrisons and Cause and Effect.
Overall, Neira worked on 37 episodes, as either a writer in some capacity (Executive Story Editor/actual writer of the episode) or as a producer.
Neira left The Flash after the fifth season to become a Supervising Producer on Amazon's Daisy Jones and The Six.
The series is executive produced by Reese Witherspoon and written/executive produced by Scott Neustadter and Michael H. Weber.
Spotlight #24 – Isaac aptaker & elizabeth berger (this is us, love simon, grandfathered)
Screenwriting team Isaac Aptaker and Elizabeth Berger were originally friends that met at NYU's Tisch School of the Arts.
Upon entering Hollywood, they have had writing jobs on shows that include Grandfathered, a one-season comedy that starred John Stamos and Josh Peck.
The pair were involved in four episodes of the show's short-run.
Crucially, one of their colleagues was writer/producer Dan Fogelman, who we will get back to shortly…
Fogelman went on to create the NBC hit This Is Us on which Aptaker and Berger were employed from the first season.
From the second season, they were named co-showrunners alongside Fogelman as part of an overall deal with 20th Century Fox.
As such, they have an even greater input towards the 'look' of the show than they did as writers or producers.
Aptaker and Berger wrote the screenplay for 2018's Love, Simon, a romantic comedy about a closeted high school student who falls in love with a fellow anonymous student over emails.
Love, Simon is notable as the first mainstream Hollywood film to focus on a gay, male teenage protagonist.
The film starred Nick Robinson, Katherine Langford, Josh Duhamel and Jennifer Garner and grossed $66 million worldwide.
I would encourage anyone to watch this film, regardless of your sexual orientation. Personally, I am a straight white male who watched Love, Simon in theatres because of the intriguing premise.
Aptaker and Berger have also developed a half-hour television series based on the film for Disney Plus.
Spotlight #23 – sam chalsen (the flash, Sleepy Hollow)
Sam Chalsen is an American television screenwriter. His credits include Fox's Sleepy Hollow and CW's The Flash.
The Internet, a great resource, tells me that Chalsen is a graduate of Briarcliff High School, Class of '08, and later returned to discuss his experience as a writer on Sleepy Hollow with the students. A report also adds that Chalsen is a Harvard graduate.
According to Chalsen's IMDB page, he was involved with a total of 38 Sleepy Hollow episodes, ranging from having story and teleplay credits to being Executive Story Editor, a slight promotion that a more experienced staff writer gets.
Chalsen has been a writer/producer on The Flash since at least the fourth season.
He was initially a co-producer in Season 4 and became a producer in Season 5.
Since starting work on the show, Chalsen has written extensively, with a total of 8 episodes, one of which was part of the Elseworlds crossover last winter.
Seemingly many of The Flash's episodes are co-written, even by people who are not a formal writing partnership. Some of Chalsen's collaborators include current showrunner Eric Wallace, former showrunner Todd Helbing, Judalina Neira, Kristen Kim and Joshua V. Gilbert.
Two Flash episodes in particular that I now know Chalsen co-wrote were 'Honey, I Shrunk Team Flash' (412) in which Cisco and Ralph are shrunk by a meta (Derek Mears) and Cecile discovers her telepathic abilities for the first time.
The other was the episode 'Nora' (501), which fully introduced Jessica Parker Kennedy as Nora West-Allen, having gotten teased with her throughout the previous season.
Chalsen and Todd Helbing did a great job in writing the new, growing relationship between Nora and her parents, Barry (Grant Gustin) and Iris (Candice Patton).
Chalsen continues as a writer on The Flash's sixth season.
Spotlight #22 – becky albertalli (simon vs the homosapiens agenda, Leah on the offbeat)
Rebecca 'Becky' Albertalli is an Atlanta-based novelist and former psychologist. Her debut novel, Simon vs the Homosapiens Agenda was adapted into the 2018 film Love, Simon, starring Nick Robinson and Jennifer Garner.
Both the book and film are about a young man, Simon Spier, who is gay and closeted. He discovers that one of his classmates, using the alias 'Blue', is also gay, through their school's online blog and the two begin communicating.
Eventually, it gets to the point where they are in love, but neither Simon (who uses the name Jacques) or Blue have revealed their identities.
It's a really lovely story with a lot of chaotic events but ultimately an optimistic ending (won't say more than that in case someone's not read/seen it).
Albertalli said in an interview that her goal was to create 'characters who feel like real people and not just like descriptions and characteristics on a page'.
Personally, I think Albertalli's background as a psychologist is a very useful tool to have as a writer. She has an in-depth knowledge of people and how they 'tick', which would surely help when creating characters.
Having both read the book and seen the film, even if in the opposite order to most people, I am of the opinion that Albertalli succeeded in her goal. Especially in the book, where we reside in Simon's brain and see his inner thoughts and feelings. He is a well-developed, realistic and true to life character.
Roughly coinciding with the release of Love, Simon, the novel sequel to Simon vs the Homosapiens Agenda was released.
Titled Leah on the Offbeat, the POV (point of view) character in this tale is Leah, Simon's best friend and a supporting character in the original novel.
Albertalli has also made a rare move when it comes to novels, by linking characters of two unrelated books together. Abby Suso (from Simon vs the Homosapiens Agenda) and Molly, protagonist of The Upside of Unrequited, are first cousins.
In recent news, a half-hour television adaptation of Love, Simon, helmed by the writers Isaac Aptaker and Elizabeth Berger from the film, will be premiering on Disney Plus.
Spotlight #21 – derek landy (skulduggery pleasant, demon road)
Derek Landy is a successful Irish author of children's literature. Originally from Lusk, County Dublin, he is also a black belt in Kenpo Karate.
His detective fantasy novel series Skulduggery Pleasant, about the adventures of a skeleton detective and an (initially) human girl, began in 2007 and have sold over 5 million copies worldwide.
Some fans may be unaware that Landy's writing career actually began in screenwriting. After teaching himself the format through a self-help book, he wrote two films that got made — Dead Bodies (pictured above) and Boy Eats Girl.
Landy's frustrations with changes being made led to his transition into writing novels, hence the inspiration for Skulduggery.
I have been a Skulduggery reader since the very beginning – 2007. A friend at the time spent a whole day we were hanging out raving about this new book he had read — Skulduggery Pleasant.
Next time I was in a bookshop, I happened to spot this book my friend had been talking about. What the hell?, I thought. Might as well give it a try.
Thus beginning a 12-year journey.
Skulduggery originally ended in 2014 with the ninth book, Dying of the Light. However, the series was resurrected with a new book, aptly titled Resurrection.
Like with other books/films/shows, I enjoy finding out more about the people behind the work, maybe relate to them a bit. Derek Landy was no different.
Both of us have had stammers and studied Kenpo Karate at some point in our lives (Landy got much further than I did, a lowly blue belt).
Landy began his new Demon Road trilogy in 2015. Completely different from Skulduggery – different characters, plot, even the country, there was still an element of familiarity that I appreciated.
Although the characters had completely different personalities, the overall writing style felt the same and unique to one person. Basically, if I had read the books without knowing who the author was and had to guess, I genuinely would have said Derek Landy.
Landy continues to work on the second series of Skulduggery novels, with the most recent book, Bedlam, being released earlier in 2019.
Spotlight #20 – adam horowitz and edward kitsis – (once upon a time, lost, dead of summer)
Since meeting at the University of Wisconsin-Madison, Adam Horowitz and Edward 'Eddy' Kitsis have operated as a writing duo.
After beginning their Screenwriting career, they landed jobs on Fantasy Island, Felicity and Popular after moving to Los Angeles.
Halfway through its first season, they joined the now-acclaimed ABC drama LOST under the employment of Carlton Cuse and Damon Lindelof.
Horowitz and Kitsis remained on LOST throughout all six seasons, eventually reaching the position of Executive Producers.
Collectively, as a team, they wrote 21 episodes (including one alongside their colleague Elizabeth Sarnoff) and one 'mobisode' for LOST: Missing Pieces.
Although Horowitz and Kitsis originally had the basic idea for their own show, Once Upon A Time, while on Felicity, working on LOST helped flesh out the premise.
Once Upon A Time concluded in May 2018 after a seven season run. It featured an ensemble cast including Jennifer Morrison, Ginnifer Goodwin, Josh Dallas, Robert Carlyle, Lana Parilla, Emilie de Ravin and Rebecca Mader, among others.
On Once Upon A Time, Horowitz and Kitsis wrote 41 episodes besides serving as Executive Producers and co-showrunners.
In collaboration with the now-Showrunner of Fear The Walking Dead, Ian Goldberg, Horowitz and Kitsis created the Freeform show Dead of Summer which lasted for one season in 2016.
The series starred former LOST actress Elizabeth Mitchell, who played Juliet.
In recent news, Horowitz and Kitsis will be Executive Producers on the upcoming 'fantasy anthology' web series Amazing Stories, based on the 1985 television show of the same named, created by Steven Spielberg, who will also EP this version.
Spotlight #19 – damon lindelof (lost, the leftovers, watchmen)
Starting his career as a staff writer on shows such as Crossing Jordan and Nash Bridges (under Carlton Cuse), Damon Lindelof is the co-creator/developer of two highly acclaimed shows in recent memory — supernatural drama LOST (2004- 2010) and mystery thriller The Leftovers (2014-2017).
As the story goes, Lindelof approached a mutual connection in 2003-2004 and asked whether he could meet with JJ Abrams. Not yet the veteran superstar director he now is, Abrams was showrunner/creator of Alias, a popular show on at the time.
Instead of getting a job on Alias, which had been the original goal, Lindelof ended up helping Abrams develop a show he had been commissioned to improve upon from another writer. This new show would become LOST.
After Abrams left LOST early on to do Mission Impossible III, Lindelof was left as sole showrunner with no experience.
Ultimately, Lindelof struggled with the newfound pressure and wanted to quit though his former Nash Bridges boss Cuse, whom he had turned to for advice, talked him out of it and came onboard as co-showrunner. This started what became an effective and successful creative partnership.
LOST ran for six seasons under Lindelof and Cuse, concluding with a controversial ending (which I personally enjoyed). He would write or co-write 45 episodes of the show.
In the four years between LOST ending and launching The Leftovers on HBO, Lindelof wrote some films such as Cowboys and Aliens, Prometheus and Star Trek Into Darkness. He also assisted former LOST writers Adam Horowitz and Edward Kitsis with the development of their show, Once Upon A Time.
The Leftovers premiered on HBO in June 2014, adapted from a novel by Tom Perrotta and featured an ensemble cast including Justin Theroux, Christopher Eccleston, Ann Dowd, Amy Brennerman and Liv Tyler.
Lindelof served as showrunner and Executive Producer for all three seasons.
The series gained somewhat of a cult following, which helped gain its third season order. It was also positively compared with LOST.
Lindelof will return to HBO later this year with the dystopian superhero drama Watchmen, based on comics of the same name by Alan Moore and Dave Gibbons, with a nine episode first season.
The show's ensemble cast includes Regina King, Jeremy Irons, Don Johnson, Frances Fisher, Tim Blake Nelson, James Wolk and Robert Redford.
Spotlight #18 – Gene roddenberry (1921-1991), Star trek
This Spotlight is different to any other I have done, as the subject, television writer Gene Roddenberry in this instance, has been deceased for nearly 30 years.
If you didn't already know from the title, Roddenberry is the creator of the Star Trek franchise, which began in 1966 and still as fervent in the present day.
Iconic characters such as Kirk, Spock, Bones, Uhura and Scotty, the classic ship USS Enterprise, beloved by generations of audiences, all came from Roddenberry's brain.
Roddenberry transitioned into more of a producer role following season 1 of the retconned named Original Series.
To date, Roddenberry's creation has spawned four television sequels — The Next Generation, Deep Space Nine, Voyager and the upcoming Picard, as well as two prequels, Enterprise and Discovery.
Six films were released based on the Original Series, four based on Next Generation and three in the more recent theatrical reboot, starring Chris Pine and Zachary Quinto as Kirk and Spock.
Seth MacFarlane's modern series The Orville on FOX has openly admitted to taking inspiration from Star Trek, even having some former cast members as guest stars or directors such as Robert Picard and Tim Russ.
1985 saw Roddenberry make history once again, as the first writer to be awarded a star on the Hollywood Walk of Fame.
At the age of 70 in 1991, Roddenberry died of cardiac arrest.
In 1992, following his death, some of Roddenberry's ashes were flown into space and back again. Various space shuttles have flown some of his ashes into deep space.
SPOTLIGHT #17 – GEORGE RR MARTIN (GAME OF THRONES)
George Raymond Richard Martin is the author of a Song of Ice and Fire, the series of fantasy novels on which the HBO series Game of Thrones is based.
Martin began writing professionally at 21 years of age, in 1970, by writing science-fiction short stories.
In order to sustain a five-day week career as a writer, Martin, a skilled and experienced chess player in his own right, got a job as a tournament director which lasted for three years.
After experiencing various frustrations with TV – his screenplays were not being made and budgeting issues led to elements of his high concept ideas being cut – he reverted to novels in 1991.
In this format, he could be as free as he liked with his imagination. As what may be extremely obvious to some, his main inspiration for A Song of Ice and Fire was the works of Tolkien. The first novel was titled A Game of Thrones, which became the name of the television show.
To date, five novels have been published between 1996 and 2011.
2011 was also the year that the television adaptation hit screens. The cast at this time included notable names such as Sean Bean, Mark Addy, Peter Dinklage, Iain Glen, Michelle Fairley, Lena Headey and Nikolaj Coster-Waldau.
As you expect, younger and lesser known actors were cast for the youthful characters: Kit Harington, Emilia Clarke, Maisie Williams, Sophie Turner, Isaac Hempstead-Wright and John Bradley, to name just a few.
Game of Thrones ended in May 2019 in a polarising fashion after eight seasons. Martin wrote some episodes in early seasons.
HBO will be producing a Game of Thrones prequel/successor series with confirmed series regulars including Jamie Campbell-Bower (Harry Potter), Georgie Henley (The Chronicles of Narnia), Toby Regbo (Reign) and Miranda Richardson (Damage).
SPOTLIGHT #16 – STEPHEN KING
Simply put, Stephen King is one of the most talented and prolific writers of all time. He has inspired many now also successful novelists to pursue their careers; two that I know of are Darren Shan and Michael Grant.
Many of his novels have been adapted into successful shows or movies. This long list includes Carrie, Shawshank Redemption, The Green Mile, 11.22.63, Under the Dome, Misery, Christine, The Dark Tower and Mr. Mercedes.
His writing memoir, On Writing, is also highly acclaimed.
Having been active in the writing industry since 1967, King's main genres in his work are horror, fantasy, science-fiction, suspense and supernatural fiction. As of writing, he has published 58 novels and approximately 200 short stories.
Writing runs in King's family – his wife, Tabitha, is also an author as are his two sons, Joe Hill and Owen King.
It has been said that King was inspired to write dark fiction after witnessing a friend being struck and killed by a train as a child. Another inspiration was the author H.P. Lovecraft.
King is a graduate of the University of Maine, the state where most of his work is set.
I have greatly enjoyed the King books I have read, especially considering their versatility when compared to one another.
Misery is one of my favourites (as is the film) simply because of the psychological exploration of the two characters and experiencing Paul Sheldon's unfortunate predicament along with him.
I also enjoyed Mr. Mercedes as unlike much of King's other work, it was completely set in reality – a Detective novel.
The series 11.22.63, released a few years ago, was also very good. Time travel is such an interesting concept and most, if not all people, would have thought about what they'd do if they got the opportunity.
SPOTLIGHT #15 – ROBERTO AGUIRRE-SACASA (RIVERDALE, CHILLING ADVENTURES OF SABRINA, GLEE)
I'm sure you've noticed that this feature is called Writers' Spotlight without naming a particular form of writing. This is for the benefit of someone such as Roberto Aguirre-Sacasa, who has had a career writing comics, television, movies and plays.
Presently, you may recognise his name as the Showrunner/Executive Producer of CW's Riverdale and Netflix's Chilling Adventures of Sabrina but his relationship with Archie Comics properties goes back much further.
In 2003, nearly 15 years before Riverdale premiered, Aguirre-Sacasa had written a play titled Archie's Weird Fantasy which involved Archie Andrews coming out and moving to New York. Complaints led to the plot being changed, as Archie Comics did not want the character depicted as being gay.
Aguirre-Sacasa wrote for Marvel Comics, notably for the Fantastic Four. He also wrote multiple episodes of Fox's Glee (2009-2015) starring Lea Michele, Matthew Morrison, Jane Lynch and the late Cory Monteith.
With Riverdale and The Chilling Adventures of Sabrina, Aguirre-Sacasa has both helped new actors make a name for themselves in Hollywood while also featuring some who were famous prior to.
Former Disney stars Cole Sprouse, Ross Butler and Ross Lynch have made appearances in regular and recurring roles while on the parents' side there is Madchen Amick (Twin Peaks), Skeet Ulrich (Scream) and the late Luke Perry (90210).
On the movies side of things, Aguirre-Sacasa wrote the screenplay for a 2013 version of Stephen King's Carrie.
A lot of this information was quite new to me, having primarily known Aguirre-Sacasa from his Archie Comics related works. Having actually seen some of his other projects and been a fan is quite cool, as I had no idea.
SPOTLIGHT #14 – SCOTT MYERS (gO iNTO THE STORY)
Scott Myers is a professional Hollywood screenwriter with some credits under his belt.
He has become well-known for his blog, Go Into The Story, which offers guidance and tips to aspiring writers. Some of the content on the blog includes Interviews, Writing Prompts, Writing Structures and general posts about writing.
The blog can be found here: gointothestory.blcklst.com
Unfortunately, I do not have much more information on Myers, so this where this Spotlight ends.
It truly is a wonderful blog that I would recommend checking out!
SPOTLIGHT #13 – BRIAN YORKEY (13 rEASONS WHY, NEXT TO NORMAL)
Aside from being the Executive Producer/Showrunner of Netflix's 13 Reasons Why, Brian Yorkey is also a Tony Award and Pulitzer Prize winning playwright and lyricist.
Across his two most famous projects to date – Next to Normal and 13 Reasons Why, a common thread is mental illness and the damaging effects that people put themselves through.
Drug abuse. Depression. Suicide.
Yorkey's adaptation of 13 Reasons Why based off of Jay Asher's 2007 novel, received criticism for 'glamorising suicide'.
If you are unfamiliar with the story, a depressed, bullied girl takes her own life but in the process, leaves behind thirteen cassette tapes for thirteen individuals, explaining why they were a reason that contributed to her decision.
The show deals with very sensitive topics which also include sexual abuse alongside those mentioned above. Netflix has acknowledged that the series may be too much for some people, leading to them having the actors warn viewers before each episode begins.
Aside from all that, 13 Reasons Why and by extension, Yorkey, has given a platform for many young actors to make a name for themselves. Alongside the already reasonably well-known Dylan Minnette and Ross Butler, it was the debut project for Australian actress Katherine Langford who has since starred in films such as 'Love, Simon' and 'Knives Out'.
Yorkey continues in his role as Showrunner of 13 Reasons Why, which premieres its third and penultimate season on August 23.
SPOTLIGHT #12 – ANTHONY HOROWITZ (ALEX RIDER, MAGPIE MURDERS, THE WORD IS MURDER)
Anthony Horowitz is a prolific English writer whose first book was published in 1979. He has had success in a variety of different genres and formats.
As a children's author with the internationally best-selling Alex Rider series of spy novels, as well as The Power of Five and The Diamond Brothers.
He has also written novels featuring iconic literary characters Sherlock Holmes and James Bond as well as his own original murder mysteries – Magpie Murders and The Word is Murder.
Another of his creations is the ITV detective drama Foyle's War, which began in 2002 and ended in 2015.
I have been a fan of Horowitz for many years and as such, read many of his works.
He is part of a select group of authors whose work I grew up reading, transitioning to the more mature stuff as I became old enough to read it.
Similarly to many others, my entry point for Horowitz is the Alex Rider series of spy novels. Reprinted editions in the early 2010s include interviews with the man himself at the end where he discusses various topics such as influences for the characters.
I enjoy learning about what makes people tick anyway but since I have such a deep interest in writing, it was fascinating to learn about Horowitz's processes in crafting a story.
Of course, I also read Horowitz's other mainstream children's series such as The Power of Five. However, a lesser-known novel that I enjoyed was titled The Switch, which I read in my last year of primary school. It tells the tale of a spoiled wealthy boy who wakes up in the body of a far more impoverished peer of the same age, after wishing he was someone else.
I bought a copy of Magpie Murders soon after it was published and read the novel to pass the time during a long flight. I was completely engrossed from the start. It was so layered and complex and nothing like the previous Horowitz books that I had read in the past.
When I heard about its tremendous success, I was not surprised.
Fun Fact: Before today, August 19, 2019, I had not come across The Word is Murder. This morning, I read a year-old article online in which Horowitz was interviewed and the book was mentioned. Upon hearing about its unique set-up, I immediately bought an e-book version.
For those who do not know, Horowitz subverts the classic set-up of a Detective story in this book. He inserts himself into the story as a ghostwriter sought out by the protagonist, a disgraced Detective who has been fired from Scotland Yard. Basically, filling the role of 'Watson' in the story.
The irony of Horowitz writing the book while being clueless within its pages was not lost on me. In fact, it made the novel even more exhilerating.
Although I obviously knew the set-up going in, the reveal that Horowitz does in the book itself is very clever and gripping.
Last year, Horowitz released a sequel to The Word is Murder — The Sentence is Death in which PI Daniel Hawthorne and Horowitz himself return for another mystery.
It is surely at the top of my reading list.
SPOTLIGHT #11 – SHONDA RHIMES (GREY'S ANATOMY, SCANDAL, PRIVATE PRACTICE)
American television screenwriter Shonda Rhimes is the first female to be featured in Writers' Spotlight and for good reason. Since 2005, she has created a television empire with her production company, ShondaLand.
Her shows include hits such as Grey's Anatomy which is entering its 16th season, Scandal which ran from 2012 to 2018 and The Catch which lasted from 2016 to 2017. Grey's has spawned two spin-offs – Private Practice and Station 19, with a third, a six episode web series was released in 2018.
Through her shows, Rhimes has made stars out of actors such as Ellen Pompeo, Kerry Washington, Patrick Dempsey, Sandra Oh, Chandra Wilson and Katherine Heigl while also including established actors such as James Pickens Jr, Joe Morton, Henry Ian Cusick, Kevin McKidd, Kim Raver and Jeff Perry in the regular casts.
Although I was obviously aware beforehand, I did not start watching Grey's until the show was in at least its 10th season in real time. Since we live in an age of mass cosumption, I binge-watched from the beginning to catch up.
Originally from Chicago, IL, Rhimes studied Screenwriting at USC where she finished top of her class and won the prestigious Gary Rosenberg Writing Fellowship.
She is often mistakenly credited with creating another hit on ABC – How To Get Away With Murder. Rhimes is indeed a producer on the show but it was created by Peter Nowalk, a former writer for Grey's.
Fun Fact: Tom Verica, who plays 'Sam' on HTGAWM, is also a frequent director throughout Rhimes' projects, particularly Scandal.
Rhimes left ABC in 2017 after 12 years to sign an exclusive deal with Netflix. All future productions will be Netflix Originals and the streaming rights to her shows were acquired in the deal.
SPOTLIGHT #10 – DAN FOGELMAN (THIS IS US, CRAZY STUPID LOVE…)
Many will know acclaimed screenwriter Dan Fogelman as the mind behind NBC's smash hit family centred drama This Is Us or perhaps his 2011 romantic comedy film Crazy Stupid Love.
While those are both remarkable pieces of fiction, it turns out that my journey as a fan of Fogelman's began long before This Is Us was even a seed in his mind.
His other screenplays include: Fred Claus (2007) starring Vince Vaughn, Bolt (2008) starring John Travolta, Tangled (2010) starring future This Is Us lead Mandy Moore and the beloved 2006 Pixar film Cars, starring Owen Wilson. The common link here? I watched and enjoyed all those films, whether it was growing up, in the case of three or later in the case of the fourth.
Without even knowing it, I had enjoyed Fogleman's writing for a decade prior to This Is Us even premiering.
These credits show that Fogelman is clearly a talented writer though some of his more eagle-eyed fans have spotted a similarity between some of his works…
Both This Is Us and Crazy Stupid Love involve a twist wherein it transpires that the characters are more closely linked than initially assumed. The similarities end there, however, as one is a comedy and the other an emotionally heavy drama.
This Is Us has won a variety of awards since its 2016 debut, including scoring victories at the Primetime Emmys and Screen Actors Guild, mostly in recognition of the talented cast.
SPOTLIGHT #9 – MATT & ROSS DUFFER (STRANGER THINGS, WAYWARD PINES)
Twin brothers Matt and Ross Duffer are the co-creators of Stranger Things, one of the biggest pop culture phenomenons in recent years. Not only did it rejuvenate Winona Ryder's career but has also served as a launching pad for Millie Bobby Brown and Finn Wolfhard, among others.
Due to being away from home when the show first premiered, I did not see Stranger Things until a few weeks later though still quite early on. Not having heard of most of the primary cast (Winona Ryder was the exception) turned out to be a positive thing as it helped the viewers get sucked into the story.
The brothers and other writers have a collection of rich, well-drawn characters to mine material from and the following seasons have done just that. Hopper (David Harbour), Dustin (Gaten Matarazzo) and Steve (Joe Keery) are examples of this.
Fun Fact #1: In the initial development for Stranger Things, the show was to be titled Montauk and set in Montauk, New York.
Fun Fact #2: The character of Dustin did not have cleidocranial dysplasia in the original outlines, this trait was added upon casting Gaten Matazarro, who has the condition in real life.
Prior to creating Stranger Things, Matt and Ross worked as writers/producers on M Night Shyamalan's show Wayward Pines, starring Matt Dillon and Toby Jones. It was similar to Stranger Things in the sense that weird events were occurring in a small town but the comparison ends there. They were hired after Shyamalan read their psychologial thriller film script, Hidden.
Overall, I really enjoy the brothers' work through Stranger Things. They constructed a fictional town, Hawkins, and crafted a compelling and exciting narrative that has sustained three seasons so far, with the potential for more. The show was strengthened further by bringing on director Shawn Levy, known for working on films such as Night at the Museum.
SPOTLIGHT #8 – THOMAS POUND (THE FLASH, MOTIVE)
Thomas Pound, a Canadian television screenwriter, has worked on CW's The Flash since its fourth season in 2017-2018. Much of the information featured here was originally revealed by Thomas himself in the 49 Degrees North Writers' Podcast with John Ward. I'd recommend listening if you get an opportunity.
As The Flash is one of my favourite shows, it was really interesting to learn more about one of the minds behind it. Although Thomas was relatively new to the show at the time of the podcast interview, it brought a more interesting perspective with someone explaining how the show works from a fresh point of view.
In addition to The Flash, Thomas has also written for Canadian series such as Motive, Bellevue and Private Eyes.
Another interesting piece of information from the podcast was that Thomas was a fan of The Flash prior to landing a job in the writing staff. This is inspirational and encouraging to inspiring television writers such as myself, that we could someday end up working on shows that we enjoy as viewers.
Similarly to myself by sheer coincidence, Thomas revealed that he was inspired to write TV by the ABC television series Lost which aired from 2006 to 2010. For anyone unfamiliar with the show, it told the story of a group of plane crash survivors on a tropical island where they encounter mysterious obstacles such as polar bears, to name just one. For me, not only was the show's writing great, but watching a behind the scenes video of Damon Lindelof and seeing less than ten seconds of a script opened up my eyes to the format.
Thomas co-wrote the episode 'Elongated Journey Into Night', the fourth episode of the fourth season which was special for multiple reasons. Tom Cavanagh who plays Reverse-Flash and the many Wells' directed, Ralph Dibny (Hartley Sawyer) and Breacher (Danny Trejo) debuted and it was co-written by Sterling Gates, a fellow newcomer and comic book writer, particularly for the character of Supergirl. For someone who hadn't been part of the show for very long, that's quite a significant piece of the history.
Due to the fact that most episodes of The Flash are written in pairs, either by a pre-existing partnership or randomly assigned teams, Thomas has written episodes with several other writers since joining the show. Besides Gates, this also includes Judalina Neira and the now-current Showrunner, Eric Wallace, subject of Writers' Spotlight #2.
Presently as of writing, Thomas is employed on the sixth season of The Flash, which will begin airing in October 2019.
SPOTLIGHT #7 – PAUL GERMAIN AND JOE ANSOLABEHERE (RECESS, LLOYD IN SPACE).
Paul Germain and Joe Ansolabhere are American animation Screenwriters and producers as well as UCLA graduates. They have each worked on some of the most iconic cartoons in the past two decades, including Nickelodeon's Hey Arnold (Ansolabehere), Rugrats (co-created by Germain, Ansolabehere was Head Story Editor) and their co-creations, Recess (1997-2003, counting direct to video movies) and Lloyd In Space (2001-2004), which aired on Disney Channel.
Interestingly, despite their extensive animation work, neither man can draw. Instead, they have the characters for their shows designed by someone else.
Recess has been described as their most personal show on ChannelFrederator. Many of the characters and episodes drew inspiration from people and events in their own lives. For example, Ashley Spinelli (Pamela Adlon) was based on a college acquaintance while Gretchen (Ashley Johnson) was based on Germain's wife. Most notably, Gus (Courtland Mead) was based on themselves.
Many of the writers hired for Recess had already worked with Germain and Ansolabehere in some capacity. This included Peter Gaffney, Bart Jennett, Holly Huckins and Rachel Lipman, as explained in a video on the YouTube channel Old School Lane – Casual Chats.
The show focused on the adventures of six children and indeed their schoolmates on the playground during Recess (play/break time for anyone outside North America). The school, Third Street Elementary, had its own monarchy, kids digging to China and seemingly feral Kindergarteners.
However, it was also a very unique show in that it tackled very real and important topics through the eyes of children and was able to present itself in a fun, entertaining way. Themes such as oppression by the 'man', represented by Principal Prickly (Dabney Coleman) or even sometimes King Bob (Toran Caudell) were explored.
Personally, I enjoyed Recess much more than some of the cartoons that exist today. Perhaps owing to the fact that the creators could not draw, it was a character and story based show that did not rely on cheap gags or constant movement to be consistently entertaining. Each main character and even some of the recurring cast had episodes devoted to fleshing them and their stories out, to the point where we could get a rounded view of each separate individual.
Collectively, Recess as a television series ran from 1997 to 2001. Notable cast members include Andrew Lawrence (of the Lawrence Brothers/Hawaii Five-0), Rickey D'Shon Collins (Danny Phantom), Ashley Johnson (The Last of Us), Dabney Coleman (Boardwalk Empire), April Winchell (Wander of Yonder) and Pamela Adlon (Californication/Better Things).
Fun fact: Toy Story's Erik Von Detten (Sid) played Lawson, the Fifth Grade bully, in Recess.
Recess School's Out, a theatrical film, was released in 2001. The series concluded with the release of made-for-TV films in 2003 although Germain and Ansolabehere were not involved with the latter.
After Recess ended, Germain and Ansolabehere created another show — Lloyd In Space — for Disney. Recess voice actor Courtland Mead (Gus) returned to voice the title character, a misfit alien with other cast members such as Ashley Johnson, Pamela Adlon and Anndi McAfee (Ashley A) also returning throughout the series.
In 2017, Germain and Ansolabehere alongside Courtland Mead, Peter Gaffney, Bart Jennett and music composer Dennis Hannigan, appeared on the podcast Old School Lane – Casual Chats, to comemmorate Recess' 20th anniversary that year.
SPOTLIGHT #6 – MICHAEL GRANT (G0NE, FRONT LINES, ANIMORPHS)
Michael Grantis an American author, primarily known for writing YA (Young Adult) fiction, whether it's by himself or with his wife, fellow author KA Applegate. Some of his famous works include the GONE series (2008-2013), BZRK and Animorphs, an example of his work with his wife.
My journey as a Michael Grant fan began in July, 2011. I was about to head off for vacation, as Americans call it, and was looking for a book to bring with me. The local bookstore owner had a sense of what I liked, based on previous purchases and gave me the novel GONE, first in the series of the same name, for free.
I absolutely loved the book. Much like other authors that I enjoyed such as JK Rowling or Darren Shan, Grant excelled in creating a vivid and sometimes frightening world that was to clear to picture mentally. Then, he created strong characters to fill that world. Well-written, realistic teenagers which is not always well-accomplished by an older writer.
Some of the characters in GONE are among my favourites in any book I've ever read. The two main opposing forces — Sam Temple and Caine Soren, are prime examples. Watching interviews with Grant on YouTube also gave a fascinating insight into how he treats his characters. Basically, he uses the analogy of a workplace, with himself as the boss and characters as employees. Once they start to run out of plot, he 'fires' them, i.e. kill them off.
As the years went on, I also read the other titles in the GONE series: Hunger, Lies, Plague, Fear and Light. Each presented rewarding character development. Personally, I observed that a lot of GONE told separate stories — Sam and Astrid, Caine and his group, Albert, Mary, etc. Beginning with Hunger, we see these narratives converge and start to directly influence one another.
There have long been discussions in the series somehow being adapted. In 2013, it was reported that Sony Pictures TV had acquired the rights but nothing ever came of it. A fan created web series was also in development.
Hopefully GONE makes it to the screens one day. It's a very cinematic, dark story that would probably work better in a series format than a film.
Another notable series written by Grant is FRONT LINES, a trilogy which focuses on three girls fighting in the Second World War. If binge watching is popular nowadays, I 'binge read' the series while waiting in a library for someone else over an extended period of time — long story.
It's a very different perspective on a historical event and thus, a must for anyone who enjoys historical fiction or alternative history fiction.
A fun fact is that upon reading the series, I reached out to Grant on Twitter through my personal account and asked him a question about it, which he was very gracious in answering. For those interested, I enquired about the historical research he would have undertaken in accurately portraying the time period to which he disclosed some of the steps he took in doing this, "books, videos, museums and online travel. I even bought the WW2 uniform and M1 on Ebay."
I'll end the post with a belated Happy Birthday wish to Michael, who celebrated his 65th birthday on July 26. Happy Birthday!
SPOTLIGHT #5 – DAN POVENMIRE & JEFF 'SWAMPY' MARSH (PHINEAS AND FERB, MILO MURPHY'S LAW)
Daniel Kingsley 'Dan' Povenmire and Jeff 'Swampy' Marsh are an American writing and producing team in the field of Animation. Both men were born in the state of California though Povenmire moved to Alabama as a young child.
These two men are huge inspirations of mine. While I am not a particularly skilled artist or have a desire to enter the Animation industry specifically, their perseverance, talent and dedication to their craft is very admirable. They are also modern day Renaissance men as writers, animators, artists, songwriters and voice actors.
Dan and Swampy have been associated professionally since the 1990s when they worked together on The Simpsons. Other shows they worked on together include Rocko's Modern Life .
Phineas and Ferb was originally conceived in 1993, as a way for Dan and Swampy, who had become friends due to shared interests, to continue working together. The initial idea came from a sketch Dan drew on a restuarant napkin while waiting for his food. That sketch evolved into the character that became Phineas Flynn.
Pitching Phineas and Ferb was a long, tumultuous road filled with setbacks and rejections. For example, Nickelodeon passed on the grounds of the show being too complicated to produce.
Swampy emigrated with his family to England, where he worked on series such as Postman Pat. Dan took up a position on Family Guy as a director.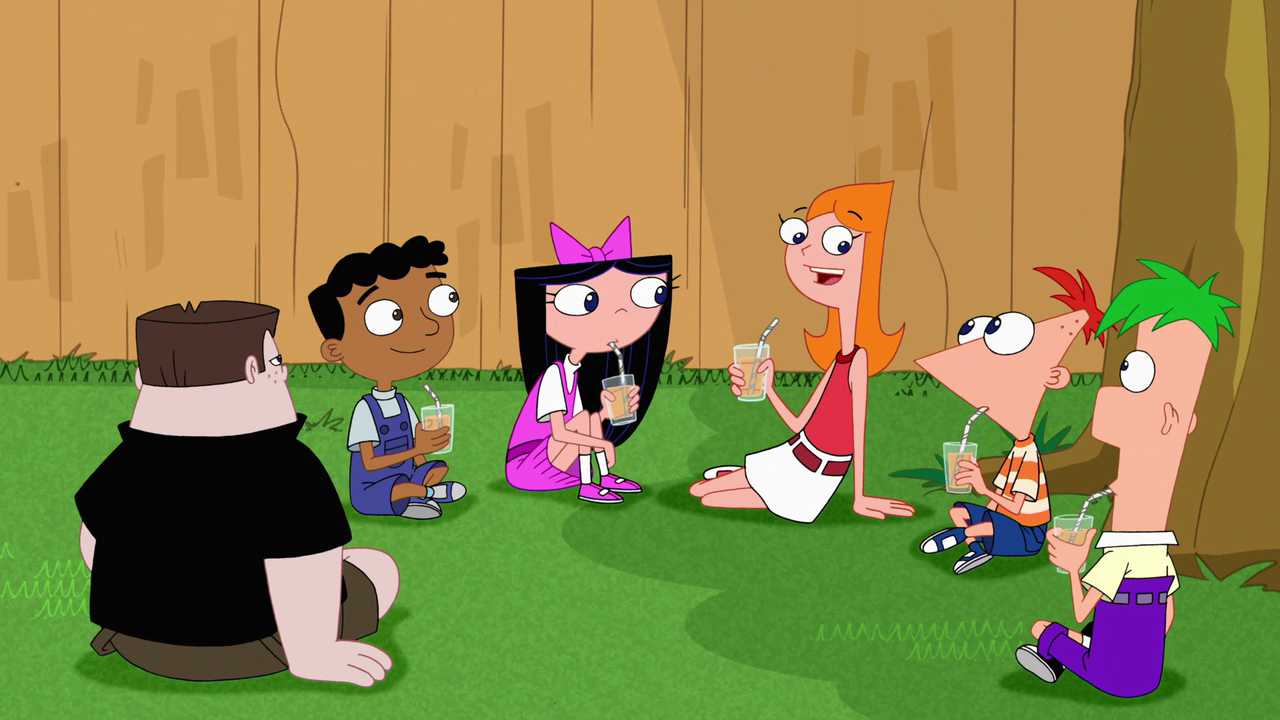 Eventually, over a decade after initially creating the series, Dan contacted Swampy with joyous news — Disney Channel had accepted a pitch and ordered an 11 minute pilot. Huzzah! Basically, it was a litmus test of sorts to see if the show was doable for regular episodes.
In 2007, Phineas and Ferb finally premiered. Established stars were cast — Everybody Hates Chris star Vincent Martella and Love Actually's Thomas Sangster portraying Phineas and Ferb respectively. Alyson Stoner, Ashley Tisdale, Richard O'Brien, Dee Bradley Baker, Caroline Rhea and Maulik Pancholy were also part of the ensemble.
Although being an animated program, on a children's network, it was also a very sophisticated and intelligent show with obscure and adult references that the kids wouldn't understand. Celebrity fans include Ben Stiller and Jake Gyllenhaal. Swampy himself even said, that the show was not exclusively created for kids, they just were not excluded as an audience like a raunchier show such as Family Guy would have to do.
The show won multiple awards including Primetime Emmys and Kids' Choice,
Dan and Swampy also each voiced a character in the show; the former as Dr. Heinz Doofenshmirtz, inept evil scientist and nemesis to Perry the Platypus and the latter as Major Monogram, Perry's boss and head of the OWCA.
After Phineas ended in 2015, many people in my age bracket who would have grown up with the show, were sad to see it go. Thankfully, they created a new show – Milo Murphy's Law which began airing in 2016. Weird Al Yankovic plays the title character with Sabrina Carpenter, Mekai Curtis, Christian Slater, Chrissie Fit and Phineas Vincent Martella also starring.
Once again, Dan and Swampy play recurring characters: time travelers Vinnie Dakota and Balthazar Cavendish who must protect the existence of the pistachio.
Here's hoping we get to enjoy Dan and Swampy's work for many years to come!!
SPOTLIGHT #4 – DARREN SHAN (Saga of DARREN SHAN, DEMONATA, ZOM-B…)
I would like to preface this edition of Writers' Spotlight with a few points. Firstly, unlike the other posts, this edition focuses on an author rather than a Screenwriter. This is because Darren Shan is one of my all-time favourite writers, since 2008 when I first discovered one his books. Or rather, three of them as the first trilogy in the Saga of Darren Shan was condensed into one big novel.
Furthermore, I became an even bigger fan of Darren's when I discovered some of the interesting parallels in our personal lives:
We were both born in London during the month of July although in different years,
Possess strong Irish heritage; Darren's real surname is O'Shaughnessy and mine is O'Brien.
Immigrated to the Green Isle around the same age — 6 and 7, respectively. Interestingly, Darren moved to Limerick, the ancestral home of my family.
Both the oldest of two boys who has the same first initial as each of us
Interest in writing, across different formats
Over the course of his prolific career, Darren's imagination has created many different fantastical scenes and characters that allow readers to imagine or interpret them in their own way. Vivid imagery and first-person narrative in particular helped The Saga and The Demonata, in particular, come to life.
Considering Darren's audience for these books were a YA (Young Adult) audience, the writing is still as smart and sophisticated as 'adult' books of the same genre though Darren does, in fact, write books for maturer readers under the name Darren Dash.
For me, my journey into the "Shandom" as Darren's fanbase are known on Twitter, is intrinsically linked with two characters: the title character of the Saga who is named for Darren's pseudonym and his unlikely mentor, the centuries old vampire Larten Crepsley. The strength and realism of these characters are what strapped me in for what has been an eleven year journey and counting. In the Saga alone, supporting characters such as Steve, Harkat, Vancha, Mr. Tall and Desmond Tiny also helped shape the world of these novels.
The relationship between Darren and Larten is one of, if not the outright strongest throughout the series. Their evolution from wary acquaintances to a true father-son bond is a genuinely beautiful development to see. Since the books were written in first-person, from Darren's perspective, we saw his side primarily, Larten was later fleshed out in a prequel series – The Saga of Larten Crepsley, which was published between 2010 and 2012, comprising four books.
As alluded to earlier, the Saga is one of the reasons why I became interested in writing fiction though my preferred format is Screenwriting. The idea that one person could write all these different and interesting characters, with such contrasting perspectives and views was so fascinating to me. I started writing myself in 2009 – one year after reading the Saga for the first time. Coincidence? I think not!
As I suspect is the case for much of Darren's audience, I transitioned to the darker Demonata books as I grew older. This series was unique for me in that it gave me my first 'scare', a rarity as anyone who knows me can tell you. I have sat through some of the scariest horror films without flinching.
In particular, I am referring to a brutal decapitation in the first book and the death of a beloved character in the sixth book. Anyone who has read the series should know what I am referring to, without spoiling it for those who have not.
The series also differed from the Saga. Indeed, it retained the first-person narrative that had been effectively employed but had three main protagonists: modern teen Grubitsch 'Grubbs' Grady, Kernel Fleck from the 1970s and Bec, a girl from ancient Ireland. Each was the narrator in alternate books so, for example, fans of Grubbs after the first book would have been surprised in the second when he does not appear, though some do return, although younger.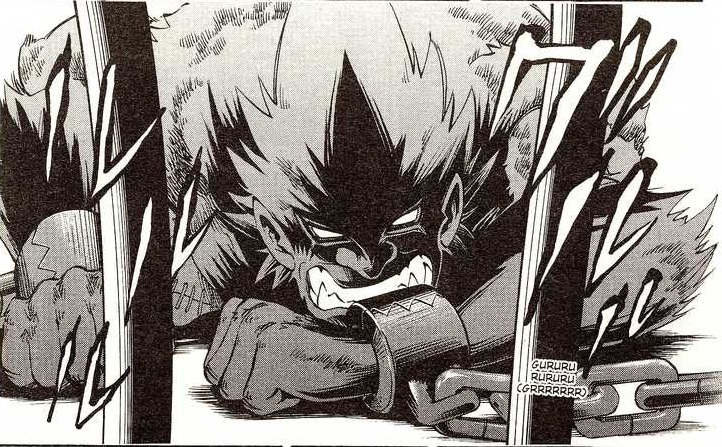 Overall, I would like to thank Darren for giving me and many others not only the opportunity to explore vivid and realistic worlds in our imaginations but also helping me and possibly others find my own passion for writing.
As a sidenote, I have had the pleasure of interacting with Darren on Twitter on a number of occasions on my personal account and he has always been lovely, answering some questions I have had about his novels. Truly, a gent.
That'll do it for this Writers' Spotlight. Make sure to look out for #5!
SPOTLIGHT #3 – VINCE GILLIGAN, (BREAKING BAD, BETTER CALL SAUL, X-FILES)
Vince Gilligan, born 10 February 1967, is one of the world's most prolific television screenwriters. He created the hit crime drama Breaking Bad (2008-2013) and its spin-off Better Call Saul (2015 -).
Fans who exclusively know Gilligan from those shows may be unaware that he had a steady career prior to Breaking Bad. He wrote for the science-fiction drama The X-Files for five seasons. Indeed, Gilligan's creation of Breaking Bad stemmed from his unemployment status due to his long-time job ending. The original concept stemmed from a joke with his X Files colleague, Thomas Schnauz, about buying an RV and selling meth out of it for money, now that the show had concluded.
Another fun fact is that Gilligan first discovered Breaking Bad's star, Bryan Cranston, on an episode he wrote on The X-Files. It was titled "Drive" and Cranston played a deranged man suffering from a deadly illness.
For his work on Breaking Bad and Better Call Saul, Gilligan has won multiple awards including Primetime Emmys, British Academy of Film and Television (BAFTA), Golden Globe and Writers Guild of America Award.
Although Breaking Bad is now regarded as a beloved show, it was a hard pitch to get across. Executives were not convinced by the idea of a dying man on a teacher's meagre wage turning to drug dealing for extra cash. Gilligan recalled in an interview, "I should've known better. By 2005, I was doing this professionally for fifteen years."
Gilligan,, brings a unique perspective to Hollywood. From watching interviews of the man, he comes across as an ordinary, friendly guy you might see in a store or on the street. It just so happens that he is also an extremely talented writer. An interview described his "avunclar southern drawl" which adds the effect of years and wisdom.
Gilligan is currently working on Better Call Saul. 2018 marked 10 years since the premiere of Breaking Bad and the inception of this television franchise. Though Better Call Saul has a limited shelf life, due to it taking place exactly six years before Breaking Bad, it has been as successful as its predecessor.
SPOTLIGHT #2 – ERIC WALLACE (THE FLASH)
Writers' Spotlight is a weekly feature in which the career of writers in different fields are analysed. We discuss their life, career and the impact they had on their projects.
Eric Wallace is a multi-talented television writer, producer, director and comic book writer. According to IMDB, his career in film dates back to 1991 with a video short titled 'Dark Faith'. Wallace is currently the sole Showrunner of CW's The Flash, taking over from Todd Helbing in March 2019.
Other shows he has worked on include: Teen Wolf (2011-2017) in which The Flash's John Wesley Shipp (Henry Allen/Jay Garrick/90's Flash) appeared in four episodes and Syfy's A Town Called Eureka (simply Eureka in the US) which aired from 2006 to 2012.
He also written comic books such as Mr Terrific and Titans as well as foraying into Animation with Ben 10, as stated by his Twitter.
Wallace joined The Flash in 2017 for its fourth season as a co-executive producer though he was later promoted. To date, he is known to have written eight episodes for the show: "The Flash Reborn" (season 4 premiere) and three other episodes in the fourth season, "Therefore I Am", "Run, Iris, Run" and "We Are The Flash" (season 4 finale). In the fifth season, he wrote "Blocked", "Elseworlds Part 1" and "King Shark vs Gorilla Grodd." Recent leaks have confirmed he has written the season six premiere, alongside Kelly Wheeler.
Many fans of The Flash, including myself, are excited to see Wallace's vision for the show take shape in season six. The only information I know of him for certain is that he is an experienced, prolific writer and his favourite character to write for is Iris (as revealed in an answer to a fan question).
It will be an interesting journey to see whether Wallace is able to rectify some of the things people deem to be 'wrong' with the show to the best of his ability.
From what I can tell, The Flash seems to be in capable hands.
Writers' SPOTLIGHT – #1
Writers' Spotlight is a weekly feature in which the career of writers in different fields are analysed. We discuss their life, career and the impact they had on their projects.

SPOTLIGHT #1 – DAVID BENIOFF AND DAN 'DB' WEISS (game of thrones)
On 25 September 1970, David Benioff was born in New York City. 210 days later, on 23 April 1971, Daniel Brett 'D.B.' Weiss was born in Chicago, Illinois. At that point, their lives were obviously very separate but would soon collide in a major way.
After both completing Undergraduate degrees in the States, Benioff and Weiss first met in Dublin, Ireland as they were both studying Irish literature. This Irish connection would later prove useful as much of Game of Thrones was shot in Belfast, located in Northern Ireland. After Dublin, they went their separate ways and reunited three years later in California, now both budding Screenwriters.
Benioff and Weiss allegedly won George R.R. Martin's trust to adapt his A Song of Ice and Fire series of novels by correctly guessing an important plot point that Martin asked if they knew, I won't say what that plot point was, just in case someone reading this has only just started watching GOT. It comes much later down the line.
In casting the first season of GOT, Benioff and Weiss assembled a cast consisting of established actors such as Sean Bean, Charles Dance, Peter Dinklage, Iain Glen and Jason Momoa, while also finding relative/complete newcomers like Emilia Clarke, Kit Harington, Sophie Turner, Maisie Williams and John Bradley.
Benioff and Weiss served as co-showrunners for all eight seasons of GOT from 2011 to 2019. They won two Primetime Emmy Awards for writing in 2015 and 2016. Both have also directed episodes at various points throughout the series.
In February 2018, it was announced that the team of Benioff and Weiss would produce a new series of films for the Star Wars franchise.