Actor Spotlight is a feature in which the career of a singular actor is analysed. We discuss their life, career and the impact they had on their projects.
spotlight #56 – christopher meloni (oz, l&o: svu, happy)
Having started his acting career in 1998, Christopher Meloni has worked steadily over those three decades, appearing in iconic television series as well as some successful films, eclectic in their variety.
I have been a fan of Meloni's for many years and have seen a wide array of his projects, which are discussed below.
Between 1999 and 2011, Meloni held two important yet very opposite television roles on high-profile shows – bisexual, psychopathic serial killer Chris Keller on HBO's Oz and happily married, by the book Detective Elliot Stabler on Law and Order SVU.
He began playing Keller in 1998 and Stabler in 1999. For five years, there was an overlap where Meloni played both roles simultaneously – starting his work day on one side of the law, finishing on the other, until Oz ended in 2003. He left SVU by choice in 2011.
Throughout his time on both shows, Meloni worked primarily with two scene partners in entirely different contexts. Actor Lee Tergesen played Tobias Beecher, Keller's on-screen lover on Oz while Mariska Hargitay played Olivia Benson, Stabler's professional partner on SVU.
For someone who is known for long-running roles in mature television series, a lot of Meloni's film work has been though is not limited to, comedy. His film appearances include: Wet Hot American Summer, two Harold & Kumar movies (as different characters), Superman-centered Man of Steel and 2017's Snatched, with Amy Schumer.
After spending so much time dealing with the dead, Meloni crossed over himself with a main role as the vampire Roman on the fifth season of vampire drama True Blood, which marked a return to HBO.
Between 2017 and 2019, Meloni starred as Nick Sax and executive produced Happy! on Syfy. The series combined live-action and animation, with adult humour and violence.
Much like Stabler was a decorated NYPD detective, Sax was the opposite.
Happy! concluded after two seasons and it is unknown as of writing what Meloni's next major project will be.
Spotlight #55 – emilia clarke (game of thrones, Solo: a star wars story)
Having graduated from Drama Centre London in 2009, English actress Emilia Clarke landed the role of a lifetime just two years later, as Daenerys Targaryen, one of many warring contenders aiming to take fictional Westeros' Iron Throne in HBO's Game of Thrones.
In March 2019, Clarke made public that she had suffered two aneurysms while starring in Game of Thrones, in 2011 and 2013.
Clarke received positive reviews throughout the show's eight year run, as the character evolved from a frightened, abused young girl into a powerful and morally questionable leader.
Due to the splintered nature of the Thrones cast, Clarke primarily worked with Iain Glen, Nathalie Emmanuel and Jacob Anderson among the regulars, as they were involved in her storyline. Part of the fun with later seasons was seeing Clarke finally interact on-screen with actors who had been in completely different storylines – Kit Harington, Peter Dinklage, John Bradley, to name a few.
In 2017, Clarke and other central cast members (Peter Dinklage, Lena Headey, Kit Harington and Nikolaj Coster-Waldau) reportedly signed contracts to secure a £2 million payday per episode in the final two seasons.
Due to Game of Thrones having much shorter seasons compared to other shows, Clarke had time to pursue other projects in film and television during the off-time.
One example was the film Terminator Genisys in which Clarke played Sarah Connor, who had previously been played by her Game of Thrones co-star Lena Headey in a different adaptation.
Clarke has also appeared in films such as the romantic drama Me Before You opposite Sam Claflin and Solo: A Star Wars Story opposite Alden Ehrenreich and Woody Harrelson.
According to IMDB, Clarke has two films in the pipeline — Above Suspicion, a thriller co-starring Jack Huston and Last Christmas, a romantic comedy also starring Henry Golding, Michelle Yeoh and Emma Thompson.
Spotlight #54 – michael angarano (this is us, sky high, speak)
I first became aware of Michael Angarano over a decade ago in Sky High, a 2005 teen superhero comedy film. Although I have seen his talents in many other projects since, Sky High will forever be my main reference point.
In Sky High, Angarano played lead character Will Strongold, a typical All-American teen who happens to be the son of two famous superheroes, played by Kurt Russell and Kelly Preston. The talented supporting cast featured Mary Elizabeth Winstead, Cloris Leachman, Nicholas Braun and Danielle Panabaker.
Director Mike Mitchell revealed in January that a potential sequel would have taken place in the University and that Angarano and most of the other cast members had signed on to return for a potential television series. Alas, it never came to be.
Prior to Sky High, Angarano had appeared in 2004's Speak alongside Kristen Stewart and Steve Zahn about a teenage girl's recovery after being sexually assaulted at a party. Since I saw this after Sky High, it was refreshing to see Angarano in a dramatic part.
Angarano has also worked extensively in television early in his career with appearances on 24, As The World Turns, Saturday Night Live and Will and Grace, in which he plays Elliot, son of Sean Hayes' Jack. He reprised this role in the 2017 revival.
Some of his later television roles include Bertie Chickering Jr on drama The Knick and Eddie Zeidel on I'm Dying Up Here, about LA stand-up comedy in the 1970s.
In 2015, Angarano appeared in one of my all-time favourite films, The Stanford Prison Experiment based on a real-life study by Dr. Philip Zimbardo of Stanford University. He played Christopher Archer, a sadistic guard in the prison study, reuniting with Sky High's Nicholas Braun, who also played a guard.
Personal opinion, Angarano's performance was the stand-out of that film.
Angarano joined the third season of NBC's This Is Us in August 2018 to play Nick Pearson, younger brother of lead character Jack (Milo Ventimiglia) who was presumed to have died in the Vietnam War.
As you can see from this Spotlight, I was well-versed in Angarano's talents by this point, so I was excited by his casting in This Is Us as I greatly enjoy the show and looked forward to seeing Angarano work with Ventimiglia, another great actor.
Angarano was nominated for a Primetime Emmy for his performance, but he was unsuccessful at the ceremony.
Finally, Angarano worked with frequent collaborator Nicholas Braun once again (following Sky High, Red State and The Stanford Prison Experiment) in Avenues, which Angarano wrote and directed.
Spotlight #53 – candice patton (the flash, The GAME)
American actress Candice Patton, from Texas, has been known since 2014 for playing Iris West, later West-Allen in CW's The Flash and its companion shows in the extended 'Arrowverse' franchise.
Patton is notable as the first African-American actress to play Iris West, Barry Allen's longtime love interest in Flash mythology, who was traditionally drawn as Caucasian in the comic books.
There has been obvious negative response from ardent longtime fans who are unhappy with the change. I can honestly say that as more of a television fan than superheroes/comics, Patton's iteration of Iris was the first that I saw and while I obviously noticed she was an African-American woman, what mattered most was that she was clearly a talented actress who was right for the part.
Patton embodies the character really well, especially in scenes with Grant Gustin and Jesse L Martin, whose characters were closely connected with Iris many years before the events of the pilot episode. The on-screen relationships feel authentic and true to life, much like her portrayal of a mother to a daughter from the future in the fifth season.
Iris' rare comedic scenes are great to watch, such as her different dynamics with Harry, HR and Sherloque Wells during their respective times in the show.
Prior to The Flash, Patton had a recurring role as Tori on eight episodes of BET's The Game throughout 2013. Coincidentally, one episode also featured future Flash co-star Danielle Nicolet (Cecile) as a guest star, where their characters were involved in a confrontation.
As Patton has had a full-time job on The Flash for the past few years, her recent resume is limited besides that job. However, she has appeared in a thriller film, The Guest, which was released in 2014 and a TV film, The Craigslist Killer, in 2011.
She has also made countless guest appearances on TV between 2004 and 2013 on shows including Entourage, Heroes, Grey's Anatomy, Castle and One Tree Hill.
Patton will return in The Flash's sixth season, scheduled to premiere October 8 on the CW.
Spotlight #52 – mandy moore (this is us, tangled, Walk to remember)
Over the course of her two decade career to date, Mandy Moore has achieved success in a variety of different acting projects as well as a successful singing career. Most recently, she is best known for her role as matriarch Rebecca Pearson on the NBC hit drama This Is Us, for a which she has earned a Golden Globe and Primetime Emmy Award nomination – the latter ceremony has not yet taken place as of writing.
Having not been incredibly familiar with Moore prior to This Is Us, I have been greatly impressed by her acting talents on the show. She portrays her character, Rebecca, during several different stages of her life, from lovestruck young girl to bed-ridden and near death in flashforwards. Her chemistry with the other actors is also fantastic.
Moore's first major acting role was in 2001's Walt Disney Pictures film The Princess Diaries in which she co-starred opposite Anne Hathaway, Julie Andrews and Erik Von Detten. Moore did not, however, return for the 2004 sequel.
One year after The Princess Diaries, Moore starred opposite Shane West in the romantic tragedy A Walk To Remember in which she played Reverend's daughter Jamie Sullivan who befriends West's character Landon Carter after he is forced to participate in their school play as a punishment.
Moore's song Cry, released in November 2001 was used as a promotional single for the film.
After appearing in a variety of films and series over several years including Entourage, Grey's Anatomy, How to Deal, Chasing Liberty and Saved!, Moore voiced the lead character, Rapunzel, in 2010's Tangled opposite Chuck star Zachary Levi.
A retelling of the well-known tale, Tangled was written by Dan Fogelman, who would become very important in Moore's career down the line. The film grossed $200,821,936 in North America and $590,721,936 worldwide, the third highest grossing film produced by Walt Disney Animation Studios. Since 2017, Moore has reprised the role in the television series Rapunzel's Tangled Adventure.
On This Is Us, Moore stars in an ensemble cast including Milo Ventimiglia, Sterling K. Brown, Chrissy Metz and Justin Hartley, who play her on-screen family. She is in the unusual situation of playing the mother to three actors who are older than her in real life as well as being regularly in make-up to appear older.
While most actors have would have a rough idea of what to expect, Moore could be playing her character at almost any age on an episodic basis and throughout all three seasons, her performance has been very convincing. It has never felt like someone in make-up.
Moore will of course return for the fourth season of This Is Us, which will premiere September 24 on NBC.
Spotlight #51 – gaten matarazzo (stranger things, les miserables)
Since summer 2016, young actor Gaten Matarazzo has been known internationally for his role as lovable nerd Dustin Henderson in Netflix's Stranger Things, a sleeper hit over three years ago. Like his character, Matarazzo has cleidocranial dysplasia, which affects bones and teeth.
From the beginning, I thought that Matarazzo was a key part of Stranger Things. He can play comedic and dramatic scenes and due to his character's likeability, has good chemistry with almost everyone else. His unexpected on-screen partnership with Joe Keery (Steve Harrington).
The significant love and support for his character makes sadder scenes even more upsetting, as no one enjoys seeing someone they like feeling down.
Prior to Stranger Things, Matarazzo began his career on the Broadway stage, most notably as Gavroche in Les Miserables. Co-stars Caleb McLaughlin (Lucas) and Sadie Sink (Max) are also Broadway alums. Other productions in this time included Priscilla, Queen of the Desert while he has starred in Cinderella and Into The Woods since Stranger Things began.
Although Stranger Things was Matarazzo's big break in television, he had previously appeared in an episode of The Blacklist, playing a character named, ironically enough, Finn.
To date, Matarazzo has starred in all three seasons of Stranger Things and is expected to return for the fourth which, based on previous seasons, could premiere anywhere from 2021-2022.
Very best of luck to Matarazzo for the rest of his career.
Spotlight #50 – zachary levi (chuck, shazam, Tangled)
Zachary Levi is an actor that I have enjoyed watching for a very long time. His characters (when he's not playing a villain) have a very endearing likeability surrounding them and upon watching interviews with Levi, it is clear that this comes from the man himself.
This is quite a special, poignant Spotlight and I'll tell you why – Levi's NERD HQ partly inspired my own creation of Courageous Nerd as an outlet.
Levi has appeared in film, television and theatre. To many, his most recognisable role is that of sales clerk turned super spy Chuck Bartowski on the series Chuck, which he played from 2007 to 2012.
While Chuck is now the project with which I most associate Levi, it was not originally my main reference point for him.
By virtue of finding Chuck relatively late, it was not the first instance I had ever seen Levi on-screen.
Instead, it was Alvin and the Chipmunks: The Squeakuel, which ironically, was released in 2010, midway through Chuck's run on NBC.
In the film, Levi played a character not unlike Chuck – a fun-loving gamer who finds himself in a situation he did not expect – in this case, caring for three speaking musical chipmunks.
Unlike Chuck, this film is primarily aimed at children, so the character is not fleshed out as much.
Chuck Bartowski is one of my all-time favourite television characters.
Not only is he likeable, like I said, but he subverts the image of what a 'nerd' looks like. People of all shapes and sizes can enjoy video games, science fictions movies and other nerdy things, without looking like a stereotype.
Chuck's arc from beginning to end was also very enjoyable to watch. By the conclusion of the series, personality wise, he is like a completely different person. Not in the same way as Sarah, if you know what I mean.
Chuck and Morgan's bromance also ranks quite highly on my list. I've heard that Levi and Joshua Gomez bonded over having similar interests, like the characters and it translates on-screen.
Levi also played Flynn Rider/Eugene in the 2010 film Tangled, written by future This Is Us creator Dan Fogelman and starring Mandy Moore.
He reprises his role in the Disney Chnalle animated series Rapunzel's Tangled Adventure, in which Moore also reprises her role and Levi's Chuck co-star Yvonne Strahovski (Sarah) makes a guest appearance.
A longtime representation of geek culture, Levi entered the DC Universe in 2018 with the film Shazam!
Together with Asher Angel, he played Billy Batson, a boy given superpowers by an ancient wizard who transforms into an adult.
The role is perfect for Levi's image – as a fun-loving enthusiast of this kind of film.
According to IMDB, Levi is rumoured to appearing in the action comedy Spy Guys, directed by Jeff Tomsic and written by Adam Sztykiel.
Spotlight #49 – jodie whittaker (doctor who, broadchurch, attack the block)
Jodie Whittaker is an acclaimed English actress who has appeared in a number of successful projects over the past decade.
Her breakthrough role was in the 2006 comedy drama Venus, starring Peter O'Toole and Richard Griffiths, among others. Whittaker received British Independent Film and Satellite Award nominations.
Whittaker attracted further attention with her role in the 2011 cult classic science fiction comedy horror Attack the Block in which she played 'Samantha Adams', a woman caught up in a predatory alien attack with a teenage gang who tried to mug her.
The film also starred Nick Frost, future Star Wars star John Boyega and future Legends of Tomorrow actor Franz Drameh.
That same year, Whittaker appeared in the first series of the now-acclaimed anthology series Black Mirror in an episode titled 'The Entire History of You.'
Robert Downey Jr optioned the episode to potentially be made into a Warner Bros. film.
Between 2013 and 2017, Whittaker played Beth Lattimer on ITV's Broadchurch.
Beth is a young mother whose son's murder and subsequent investigation provides the story for the first series.
In Broadchurch, Whittaker worked alongside Olivia Colman, Andrew Buchan, David Tennant and writer Chris Chibnall.
Those latter two will become very important shortly.
In July 2017, Whittaker was revealed as the 13th and first female incarnation of the Doctor on BBC's Doctor Who. This is obviously a huge milestone – it marked the first time in the show's 54 year history at the time that a man would not be playing the title character.
Remember what I said earlier about people becoming important? Whittaker's Broadchurch co-star David Tennant had portrayed the 10th Doctor and he later revelaed that Whittaker had reached out for advice.
Broadchurch writer Chris Chibnall also took over as Doctor Who's Head Writer, taking over from Sherlock's Steven Moffat.
Whittaker will continue her role as the Doctor in the upcoming 12th series of the Doctor Who revival that began in 2005.
Spotlight #48 – robin lord taylor (gotham, the walking dead)
Robin Lord Taylor is fresh off of a five-year run as Oswald Cobblepot/Penguin on FOX's Gotham, on which he was considered the breakout.
Fun Fact: Taylor shares a birthdate (June 4) with Gotham co-star Sean Pertwee (Alfred).
Having been acting professionally since 2005, Gotham was Taylor's big break, the project that helped people know who he was rather than just the character. Of course, his character was one of the most recognisable too.
Prior to Gotham, Taylor had already lived in Manhattan, the show's primary filming location, for over a decade.
He has appeared in films such as Accepted (2006), Another Earth (2011) and John Wick: Chapter 3 – Parabellum (2019).
Taylor's Oswald Cobblepot/Penguin starts off as a subservient yet conniving lackey to criminal mastermind Fish Mooney (Jada Pinkett Smith).
Of the course of five seasons, he evolves into a threat in his own right and has complex relationships with the other characters, notably Jim Gordon (Ben McKenzie) and Edward Nygma (Cory Michael Smith).
Throughout, Taylor was phenomenal in the role. His acting was compelling and made you feel whatever emotions you were supposed to be feeling for Oswald in that moment – pity, anger maybe even sympathy.
Taylor's biggest role before Gotham was as a short-lived character, Sam, on The Walking Dead.
Sam was one-half a couple that met Rick Grimes and Carol Peletier. Although they parted company, we see Sam again in a later episode, where he is brutally killed.
This role is another example of Taylor's talent as an actor. Although I had already seen and remembered 'Sam' , I did not immediately associate this character and Penguin when watching Gotham.
Later this year (2019 for anyone in the future), Taylor will recur as 'Will' in the second season of Netflix drama You.
Spotlight #47 – Katherine langford (13 reasons why, love simon)
Australian actress Katherine Langford made her professional debut in 2017, on the Netflix series 13 Reasons Why, based on the novel by Jay Asher.
Since this successful and well received start, Langford has appeared in other projects such as Love, Simon (2018), Knives Out (2019) as well as appearing in a deleted scene of Avengers Endgame (2019).
Considering that 13 Reasons Why and the emotionally challenging role was Langford's Hollywood debut, she pulled it off well.
Not only did she hold her own opposite more experienced actors in her age group such as Dylan Minnette (Clay) and Miles Heizer (Alex), but I never would have known how inexperienced Langford was from watching the first season.
Although Langford has been nominated for Golden Globe, MTV and People's Choice Awards, she has thus far been unsuccessful in claiming the gold.
Langford does not appear in the recent third season of 13 Reasons Why, due to her character, Hannah Baker, being laid to rest at last.
Langford starred in the 2018 romantic comedy film Love, Simon alongside Nick Robinson, Jennifer Garner, Josh Duhamel and 13 Reasons Why co-star Miles Heizer.
This was Langford's feature film debut.
She played Leah, the title character's best friend who is secretly in love with him, not knowing that Simon is gay and has a secret online penpal with whom he is effectively in a relationship.
Langford appears in the upcoming neo-noir black comedy film Knives Out opposite an ensemble cast including Daniel Craig, Chris Evans, Toni Collette, Jamie Lee Curtis and Christopher Plummer. The film is written and directed by Rian Johnson.
In 2020, Langford will return to Netflix in the leading role of Nimue on the upcoming fantasy drama Cursed.
She will also appear in another film based on a novel – Spontaneous, written by Aaron Starmer with the screenplay and directorial debut by Brian Duffield. Langford will be playing Mara Carlyle, the lead character.
SPOTLIGHT #46 – PETER DINKLAGE (GAME OF THRONES, DEATH AT A FUNERAL)
Peter Dinklage is best known for his role as Tyrion Lannister on HBO's fantasy epic Game of Thrones.
However, like many of the older actors, Dinklage already had an established career before ever stepping foot into Westeros.
Some of his films include Elf, The Chronicles of Narnia: Prince Caspian, Find Me Guilty, The Underdog and his debut, Living in Oblivion, released in 1995.
Dinklage's career breakthrough came with the 2003 comedy-drama The Station Agent which also starred Michelle Williams, Bobby Cannavale and John Slattery.
In 2006, Dinklage appeared in an unsold television pilot, Ultra, which also starred his future Game of Thrones castmate/on-screen sister, Lena Headey. The two actors formed a friendship that led to Dinklage recommending Headey to the producers when casting Cersei Lannister,
Being an actor of smaller stature than most (4'4), Dinklage has played mythical/fantastical characters in his career. This includes the dwarf Trumpkin in Prince Caspian and the villain Bolivar Trask in X-Men: Days of Future Past.
2011 proved to be the ultimate breakthrough year for Dinklage, as that is the year that Game of Thrones premiered and launched him to worldwide recognisability.
Throughout the series run, Dinklage won three Primetime Emmy Awards and a Golden Globe for his portrayal of Tyrion Lannister.
Due to Thrones large ensemble cast, Dinklage worked with an assortment of actors during its eight year run. This long list included Charles Dance, Lena Headey, Nikolaj Coster-Waldau, Conleth Hill, Sophie Turner, Kit Harington, Emilia Clarke and Jerome Flynn.
When not working on the show, Dinklage also appeared in films. A notable example is 2018's Three Billboards Outside Ebbing, Missouri in which he played James.
The film won multiple Academy Awards including Best Actress for Frances McDormand and Best Supporting Actor.
Additionally, Dinklage appeared as Hervé Villechaize in the television drama film My Dinner With Hervé. It premiered on HBO, the same network as Game of Thrones.
His upcoming projects include roles in The Croods 2 and I Care A Lot, a thriller directed by J Blakeson.
SPOTLIGHT #45 – EVANNA LYNCH (HARRY POTTER)
Irish actress Evanna Lynch rose to prominence in 2007, with her role as Luna Lovegood in Harry Potter and the Order of the Phoenix, the fifth instalment in the popular film franchise.
Prior to this breakthrough, Lynch had grown up in Termonfeckin, Co. Louth, Ireland, where she had become a Harry Potter fan as a child, reading the books and watching the early films. Interestingly, she also had a correspondence with author J.K. Rowling, through hand-written letters.
It should be noted that this did not help Lynch win the part – David Heyman, producer of the films, once remarked "The others could play Luna; Evanna Lynch is Luna." Lynch's casting was due to her similarities with the character.
After her first appearance in Order of the Phoenix, Lynch reprised the role in the three further films in the series: Half Blood Prince (2009) and both parts of The Deathly Hallows (2010 and 2011).
Harry Potter creator J.K. Rowling once referred to Lynch and her character as part of the 'Big 7' alongside Daniel Radcliffe, Rupert Grint, Emma Watson, Bonnie Wright, Matthew Lewis and Tom Felton, who unlike Lynch, appeared in all 8 films.
Since Harry Potter finished in 2011, Lynch has continued acting. She reprised the role of Luna in 2012, as part of a Starkid production.
Her film career has also flourished, with roles in GBF, Danny and the Human Zoo (alongside 'Potter' co-stars James and Oliver Phelps) and My Name is Emily.
Lynch has also taken to the stage, in productions such as Houdini, Disco Pigs, and Games for Lovers.
On a non-acting related note, Lynch appeared in the 27th series of Dancing with The Stars, partnered with dancer Keo Motsepe. They reached the finale and finished in third place.
Spotlight #44 – andy serkis (lotr, planet of the apes, king kong)
British actor Andy Serkis has been a pioneer in motion capture performances for nearly two decades.
Many of his most famous and beloved roles have in this format, such as Gollum in Peter Jackson's Lord of the Rings, Caesar in the rebooted Planet of the Apes, King Kong in the 2005 film of the same name and Baloo in Mowgli.
Serkis has received two Saturn Awards and an Empire Award for his work in motion capture.
Not to lessen his live-action performances, however. He earned a Golden Globe nomination for playing serial killer Ian Brady in Longford (2006) and has been BAFTA nominated for Sex & Drugs & Rock & Roll (2010).
Serkis' performance as Gollum, which he originated in 2001, has become largely recognisable in pop culture, especially the phrase "My precious….". Besides providing the body moments through motion capture, Serkis also voiced the character.
Gollum was a supporting character in the Lord of the Rings trilogy and Serkis has since pushed himself even further by playing lead roles (i.e. more lines/work) entirely with motion capture.
Caesar in the rebooted Planet of the Apes trilogy is a notable lead motion capture role that Serkis played.
For much of the first film, it was a primarily non-vocal performance, as apes obviously do not speak. Once the character evolved through means presented in the storyline, Serkis also voiced Caesar.
A commonality in all three films is that many of Caesar's scenes are primarily with a particular human character.
The relevant actors were James Franco, Jason Clarke and Woody Harrelson, who would have seen the left side of the picture above compared to the finished product on the right.
Moving into live action, Serkis played Ulysses Klaue in the Marvel Cinematic Universe, most notably in Black Panther.
Despite being an established name in the acting industry, many people may not have necessarily recognised who he was due to seeing his real appearance instead of motion capture.
In 2018, Serkis directed and co-starred in Mowgli, based on Rudyard Kipling's The Jungle Book. Through motion capture once again, Serkis played Baloo the bear.
Unlike the classic Disney film, this adaptation features no singing or dancing and is more dramatic. Baloo's characterisation is also different from the perspective of those familiar with the animated version.
Instead of a cuddly father figure, he is more like a drill sergeant.
The unique and compelling way that Serkis can breathe life into these different assorted characters through motion capture is simply outstanding.
In my opinion, Serkis' iconic characters, performances and the man himself will go down in history as all-time greats.
In 2020, Serkis will appear in the action thriller SAS: Red Notice and direct the sequel to Tom Hardy's Venom.
Spotlight #43 – daniel dae kim (lost, hawaii five-0, the good doctor)
Being an Asian-American actor in Hollywood, Daniel Dae Kim played a character from almost every Asian country, aside from his own ancestral home – Korea. South Korea, to be precise.
That all changed with LOST, which began in 2004 on ABC. Kim played Jin-Soo Kwon, a Korean doorman, businessman and talented fisherman, on all six seasons.
Due to Kim's Americanised upbringing in New York and Pennsylvania, his fluency in the Korean language was rusty so his on-screen wife Yunjin Kim helped bring him up to speed.
A crazy thought is that if it was not for the slimmest of chances, Kim would not even be on LOST. Yunjin Kim had auditioned for the Kate character.
Although she was unsuccessful, the producers decided to create a new character for her and brought in a husband, which is where Kim came in.
After LOST ended, Kim began playing Chin Ho Kelly in the 2010 reboot of Hawaii Five-0.
It is easy to see there were a lot of benefits for Kim in this part – first of all, his family could remain in Hawaii, where they had been based for six years during LOST. Secondly, Kim is playing a role that could only be played by an Asian actor.
Kim starred alongside Alex O'Loughlin, Scott Caan and Grace Park for seven seasons, until he and Park departed, due to being paid less than their co-stars.
On the big screen, Kim has played Jack Kang in the Divergent films and replaced Ed Skrein as Ben Daimo in the recent Hellboy reboot, due to concerns of whitewashing.
Kim has executive-produced ABC's The Good Doctor since its premiere in 2017. He first discovered the South Korean series of the same name and bought the rights for 3AD, his production company.
In 2019, Kim appeared in multiple episodes of The Good Doctor as Dr. Jackson Han.
Spotlight #42 – susan kelechi watson (this is us, Louie, a beautiful day in the neighborhood)
Across her 15 year professional acting career, Brooklyn-native Susan Kelechi Watson is best known for her role as Beth Pearson on the acclaimed NBC family drama This Is Us.
Her on-screen husband, Randall, on This Is Us is played by Sterling K. Brown, a fellow alumnus of Tisch School of the Arts, who had been a few years ahead of Watson.
Prior to landing her breakthrough role as Beth, Watson appeared in many other television series such as The Blacklist, NCIS, The Following and like every New York-based actor, an iteration of Law and Order, with two appearances on the flagship.
Between 2012 and 2014, Watson appeared in 12 episodes of the comedy-drama Louie as the title character's ex-wife, Janet.
On This Is Us, Watson's character has a large extended family by marriage. Joining Brown as Randall are on-screen daughters Tess (Eris Baker), Annie (Faithe Herman) and adoptive daughter Deja (Lyric Ross).
The first season also frequently paired Beth with her newfound father-in-law, William Hill (Ron Cephas Jones).
Watson will make her film debut as Andrea in the upcoming biographical drama A Beautiful Day In The Neighborhood which stars Tom Hanks as iconic television personality Fred "Mr." Rogers. Her character is the wife of a journalist (Matthew Rhys) interviewing Rogers.
Of course, back to the day job. Watson will be returning as Beth in the upcoming fourth season of This Is Us, which sees Randall's branch of the Pearsons move to Philadelphia.
Spotlight #41 – sandra oh (grey's anatomy, killing eve)
Canadian-American actress Sandra Oh has enjoyed tremendous success, particularly on television, for the past 14 years.
From 2005 to 2014, she played Cristina Yang on the worldwide hit Grey's Anatomy and currently stars as the title character, Eve Polastri, on BBC's spy thriller Killing Eve.
It would be remiss not to point out that Oh is of Asian descent. Her success over the past decade and a half, along with some of her contemporaries, have helped younger actors, by widening the possible experiences and opportunities afforded to them.
Her accolades include two Golden Globes, four SAG Awards and eight Primetime Emmy nominations.
Oh's first major role was on the HBO sitcom Arliss as Rita Wu. She starred alongside creator/star Robert Wuhl, Jim Turner and Michael Boatman. After a run of 80 episodes across seven seasons, the show ended in 2002.
She also appeared in the Princess Diaries opposite Anne Hathaway and Julie Andrews.
This of course freed up Oh's availability. When the Grey's Anatomy pilot came around in 2004, Oh auditioned for and won the part of Cristina Yang, a part she played for ten seasons as a regular.
With the majority of the first season cast sticking around for multiple seasons, some of Oh's long-term castmates were Ellen Pompeo, Chandra Wilson, James Pickens Jr, Patrick Dempsey, Justin Chambers and Kevin McKidd.
One of Oh's Golden Globes was for the first season of Grey's in the category of Best Supporting Actress in a Series, Miniseries of Television Film.
Four years after exiting Grey's, Oh began appearing in the title role of Eve Polastri, an investigator for MI5, tasked with hunting down the assassin Villanelle, played by Jodie Comer.
Oh's performance and chemistry with Comer have earned her even more acclaim in her career. She also won her second Golden Globe for playing Eve.
Fittingly, considering the repeated references throughout this post, Oh co-hosted the 2019 Golden Globe Award ceremony. Later that year, she guest hosted an episode of Saturday Night Live.
Spotlight #40 – Aaron Paul (breaking bad, westworld, the path)
Much like his future Breaking Bad co-stars Bryan Cranston and Dean Norris, Aaron Paul had an early appearance on The X-Files, a show that Vince Gilligan, creator of Breaking Bad, worked on.
However, Paul almost had an opportunity to work with Cranston earlier in his career. He auditioned to play 'Francis' on the Fox comedy Malcolm in the Middle, the son of Cranston's character Hal. That role went to Chris Masterson.
Some of Paul's other early roles include guest spots on ER, 3rd Rock From The Sun, CSI: Crime Scene Investigation and an appearance as himself on game show The Price Is Right, with Bob Barker.
2008 was the breakthrough year for Paul's acting career.
He won the role of Jesse Pinkman (originally named 'Marian Dupree') in AMC's Breaking Bad.
Pinkman is a drug dealer recruited by his former chemistry teacher Walter White (Cranston), now dying of cancer, to help him produce crystal meth to ensure his family's security after his death.
The show finished in 2013 after five successful seasons. The overall universe, however, continued with the prequel Better Call Saul, on which Paul has been long-rumoured to make an appearance. '
In August 2019, it was officially confirmed that Paul will be returning to the world of Breaking Bad, but in a Netflix Original film titled El Camino, which, unlike Better Call Saul, is set after the events of the series.
After Breaking Bad ended, Paul appeared in movies including Need for Speed, Eye In The Sky, A Long Way Down and Central Intelligence.
His first big television role was on Hulu's The Path. Paul played Eddie, a convert to a newly established movement. Michelle Monaghan played his wife and the series also starred Hugh Dancy, Rockmond Dunbar, Emma Greenwell, Sarah Jones and Freida Pinto.
The show concluded in 2018 after three seasons.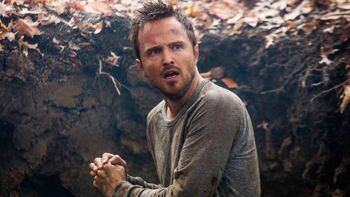 In 2020, Paul will have a leading role in the third season of the HBO science-fiction western series Westworld as Caleb, an individual who forms a relationship with leading character Dolores (Evan Rachel Wood).
Spotlight #39 – john wesley shipp (the flash, dawson's creek, teen wolf)
In quite a unique turn of events, John Wesley Shipp is known for playing two very specific types of people in his career: fathers and superpowered individuals, both of which come in very different iterations.
After a successful stint in daytime soap operas, Shipp landed the title role on CBS' The Flash in 1990 and played the title character, Barry Allen, for a whole season.
This version of the character is commonly referred to as 'OG Flash' and later retroactively revealed as being from Earth-90 in the shared multiverse.
Shipp shares some similarities with Grant Gustin, who would go on to play the character in a 2014 television series of the same name.
Both men are brunettes, when Barry Allen is traditionally drawn as blonde. Shipp and Gustin share a birthplace – Norfolk, Virginia and month – January. In another strange coincidence, Gustin was born during the same year that Shipp began playing Barry – 1990.
In 1998, Shipp began what would become another important role in his career – Mitch Leery, father of the title character, on the television series Dawson's Creek.
After starring in the first four seasons, Shipp exited the series in memorable fashion involving an ice-cream, returning for a guest appearance in the fifth season.
As a fun nod, Dawson's Creek appeared on a television screen during a Gustin-era Flash scene set in 1998.
As previously alluded to, Shipp has had a recurring role on the CW version of The Flash since its premiere in 2014.
However, unlike most actors who would be playing the same character during a six-year stint, Shipp has, to date, played three roles.
In the early seasons, poetically, there was Henry Allen, Barry's father. Rather than being on the nose and having Gustin's Barry receive the approval of a veteran speedster, the passing of the torch was in the context of a father-son moment.
In the Season 2 finale, after much speculation, we were introduced to the Golden Age Flash and original in the comic books, Jay Garrick, as played by Shipp. As many were quick to point out, Shipp had now played The Flash twice in his career.
In the 2018 crossover special Elseworlds, Shipp reprised his original Flash from the 1990s, fittingly being Earth 90 Flash. Ironically, we saw Shipp as Barry Allen opposite Grant Gustin as Green Arrow, due to the plot of the crossover.
Contrasting from his heroic stints, Shipp voiced the villainous Professor Zoom in an episode of Batman: The Brave and the Bold, in 2010.
To conclude, he will also appear in the upcoming TV movie, Ruby Herring Mysteries: Her Last Breath, which will be released on September 29.
Spotlight #38 – iain armitage (big little lies, young sheldon)
The youngest Actor to be featured to date, Iain Armitage quite literally had acting in his blood. His father is Scottish-born Broadway star Euan Morton, currently playing King George in Hamilton.
Despite this family link, Armitage originally did not pursue acting himself, not that he was far removed from his father's work.
He would become known in his own right through Iain Loves Theatre, a YouTube channel in which Armitage conducts YouTube reviews. The videos caught the attention of agents, who wished to sign him up.
His first major role was Ziggy Chapman on Big Little Lies, which premiered in 2017. Actress Shailene Woodley played his on-screen mother and Armitage reprised the role in the second season, which began airing in 2019.
Prior to Big Little Lies, Armitage appeared in an episode of Law and Order: Special Victims Unit as a kidnapped child.
Between seasons of Big Little Lies, Armitage landed the lead role of Sheldon Cooper on CBS' Young Sheldon, a prequel to the Big Bang Theory which explores Cooper's life as an odd though very intelligent child growing up in Texas with his family.
Starring alongside Armitage are Zoe Perry as Sheldon's mother Mary (Perry's mother Laurie Metcalf played Mary in Big Bang) and Annie Potts as his grandmother, 'MeeMaw', among others.
Due to Armitage's age, he had not seen Big Bang prior to being cast on Young Sheldon and relied on older Sheldon actor Jim Parsons to fill him in on the character.
Armitage appeared in the horror film Annabelle Comes Home and will star in the upcoming Scoob, based on Scooby Doo, as a young Shaggy.
Spotlight #37 – JIMMI SIMPSON (WESTWORLD, BLACK MIRROR, Unsolved)
Prior to 2016, Jimmi Simpson was, by his own admission, best known for playing assorted 'oddball' characters across different television series.
Perhaps the most notable of the these roles was Liam McPoyle on It's Always Sunny In Philadelphia, which he began playing in 2005 and last played in 2013.
Other earlier appearances included Breakout Kings, set in the Prison Break universe and House of Cards.
In 2016, Simpson landed the leading role of William in Jonathan Nolan's HBO series Westworld.
A complex character with a rich arc and tragic turns, William was one of the more interesting characters on the show. His storyline in the first season featured Simpson primarily working with Evan Rachel Wood and Ben Barnes.
Westworld's success led Simpson to roles on other hit shows. He guest-starred in the first season of NBC's This Is Us playing Andy, a suicidal colleague of Randall (Sterling K. Brown).
Additionally, he played Detective Russell Poole in Unsolved, a series about the murder investigations of Tupac and Biggie Smalls.
In 2017, Simpson appeared in USS Callister, an acclaimed episode of the anthology series Black Mirror, opposite Jesse Plemons and Cristin Milioti, where he played the dual role of James Walton and a digital clone of the same man.
A major part of Simpson's performance is his character's retelling of his son, Tommy's death.
Having seen USS Callister quite soon after Westworld, it helped to separate the two roles.
Simpson has a main role in the series Perpetual Grace LTD, opposite Ben Kingsley, which premiered in June 2019.
Spotlight #36 – katherine mcnamara (shadowhunters, ARROW)
Kansas-born Katherine McNamara began her acting career on Broadway, starring opposite Angela Lansbury and Catherine Zeta-Jones in A Little Night Music.
From her beginnings in 2007, McNamara has maintained an acting career to the present day, twelve years later.
She has made guest starring appearances on many popular shows including 30 Rock, Jessie, The Fosters, Glee, Law and Order SVU and Kickin' It as well as co-starring in the Disney television film Girl vs Monster opposite Olivia Holt, Brendan Meyer and Luke Benward.
McNamara landed her breakthrough leading role in 2015, as Clary Fray on Freeform's Shadowhunters, based on the Mortal Instrument books by Cassandra Clare.
The show ran for three seasons, until May of 2019 and helped expand McNamara's visibility and notability to a wider audience. She has also been very interactive with fans of the series, such as the YouTuber AbnormallyAdam, who regularly reacted to Shadowhunters on his channel.
Some of the critical praise McNamara attracted included the 2018 People's Choice Award for Female TV Star and 2019 Teen Choice Award for TV Sci-Fi/Fantasy Actress.
McNamara has also appeared in several theatrical films, most prominently as Sonya, sister of Thomas Brodie-Sangster's Newt in the later Maze Runner films.
She also starred in the 2011 romantic-comedy ensemble New Years Eve and the 2016 drama Natural Selection.
In 2018, McNamara landed a pivotal recurring role as Mia Smoak in Arrow's seventh and penultimate season. Mia is the daughter of lead characters Oliver Queen (Stephen Amell) and Felicity Smoak (Emily Bett Rickards).
An accomplished fighter, Mia follows in her father's footsteps by becoming a vigilante known as Blackstar.
In July 2019, McNamara was promoted to series regular for Arrow's eighth and final season.
Her upcoming projects include the comedy film El Tonto, directed by It's Always Sunny in Philadelphia's Charlie Day.
Spotlight #35 – sterling k. brown (this is us, the people vs oj simpson, black panther)
Right now, in August 2019, Sterling K. Brown is perhaps best known for his role as Randall Pearson in NBC's multi-generational family drama This Is Us.
Since the show's debut in 2016, Brown has won multiple awards, including a Primetime Emmy and Golden Globe for his work as Randall.
As Brown has said himself on multiple occasions, Randall is a very unique character. Unlike most parts in a screenplay, where they are written colour-blind without knowing which actor will be cast, this role could only be played by a black man, due to his background as an adoptee in a white family.
As with all good television series, Randall has changed, grown and evolved significantly since the first episode and across the three seasons to date. Brown, at this point, has tapped into the character at this stage of his life and the performance feels very natural.
However, before Brown had ever even heard of Randall Pearson, he was busy delivering another Emmy-winning turn in The People vs OJ Simpson: American Crime Story. He played Christopher Darden, a real-life prosecutor involved in the trial of OJ Simpson.
Like his on-screen father on This Is Us, Ron Cephas Jones (William), Brown has also graced the Broadway stage.
Spotlight #34 – Clark GREGG (AGENTS OF SHIELD, MCU, The west wing)
To many, including myself, actor Clark Gregg is synonymous with Agent Phil Coulson, the character he plays in the Marvel Cinematic Universe.
What people may not realise is that Gregg is also a director and screenwriter, as shown with his film Trust Me, released in 2013.
Some of his other non-Marvel appearances include a role as FBI Agent 'Mike Casper' across three seasons on The West Wing and Cam, Jack's on-off boyfriend on Will and Grace.
Gregg began playing Coulson, a member of the fictional S.H.I.E.LD. organisation, in 2008's Iron Man, starring Robert Downey Jr. His other major film appearances include Iron Man 2, Thor, The Avengers and Captain Marvel.
Despite *SPOILER* Coulson being killed during 2012's The Avengers, he was later resurrected and became the main character of ABC's Marvel's Agents of Shield, a television series.
With his film and television appearances combined, Gregg is the most frequently appearing actor in the MCU. He even voiced a version of the character, 'Principal Coulson' on the cartoon Ultimate Spider-Man on Disney XD.
With Agents of Shield coming to an end in the relative near future, it remains to be seen whether Gregg will continue to play Coulson in other iterations of the franchise despite *SPOILER* the fact that he died again.
Then again, no one's ever really dead in this comic book world…
Spotlight #33 – maisie williams (game of thrones, cyberbully, Then came you)
Born in Bristol, England during 1997, actress Maisie Williams became internationally known for her role as tomboy Arya Stark on the HBO fantasy series between 2011 and 2019.
Williams was only 14 when the show began airing, even younger when they started filming, so the role of Arya took up much of her teenage life and early adulthood.
Arya is quite a significant character for young women particularly to watch. Despite being from a respected, noble family, she instead chooses to learn how to fight rather than just be married off to a young man from another House in a power play.
Williams has received two Primetime Emmy Award nominations for the role, in 2016 and 2019 respectively.
Due to the sprawled out nature of the show, Williams is in a unique position of having played the on-screen sister of other actors yet rarely working with them. Richard Madden, Kit Harington, Sophie Turner, Isaac Hempstead-Wright and Art Parkinson were in a similar predicament.
During the eight seasons of Thrones, Williams starred in a number of other projects during the hiatuses.
One of these was Cyberbully, a one-off drama on Channel 4 about a girl being blackmailed over the Internet. The blackmailer has hacked Williams' character's webcam and threatens to release sensitive pictures.
Confusingly enough, I actually saw Williams in this before Game of Thrones, so my frame of reference is different to most people's. I thought her performance was very good at the time but now having seen Thrones too, it's even better because of how different this character is from Arya.
She also appeared in the films iBoy and Early Man.
Naturally, as one does after leaving a job, Williams has moved on to other things such as the recently released Then Came You, a romantic comedy-drama co-starring Asa Butterfield and Nina Dobrev. Williams played a girl ridden with cancer.
Spotlight #32 – devin druid (13 reasons why, Imperium)
Despite only acting professionally for seven years, Devin Druid has had significant success during that short time.
Whether it's starring on a successful Netflix series or being in a film with Harry Poter — I mean Daniel Radcliffe… Druid has accomplished a lot more than some of his acting peers around the same age.
Going in chronological order, Druid scored a major break in 2016 with a role in Imperium, a crime thriller starring Daniel Radcliffe, Toni Collette, Nestor Carbonell and Sam Trammell.
Fans began seeing Druid in his most famous role — Tyler Down on Netflix's 13 Reasons Why, in 2017. Tyler is the school photographer who goes to inappropriate lengths to get quality pictures.
In my opinion, Druid is one of the best actors on the show, certainly out of those playing teenagers.
The emotional, complex arc that Tyler goes through over the course of the three seasons to date has been powerful, harrowing and at times upsetting, but this shows Druid's strength as an actor.
A website known as Fansided recently posted an article explaining why Druid deserves an Emmy for his work in the third season of 13 Reasons Why.
I completely agree – if you haven't watched the third season yet, do so immediately. His performance is heartbreaking and empowering at the same time.
Spotlight #31 – VIOLA DAVIS – (How to get away with murder, the help, doubt)
Acclaimed American actress Viola Davis has been working since 1996 though her career started to reach great heights in the late 2000s and 2010s.
Her role in 2008's Doubt, also starring Meryl Streep, Amy Adams and Philip Seymour Hoffman, earned an Academy Award nomination for Best Supporting Actress.
She has appeared in both blockbusters (2013's Ender's Game) as well as smaller, character driven films (2010's Trust, directed by David Schwimmer) about a girl who is manipulated by an older man online. This is a much more relevant film now, considering it was made in 2009, during social media's infancy.
One of her most major roles came in 2011 in the form of The Help, a period drama in which Davis played Aibileen Clark, an African-American housemaid in 1960s Mississippi. She received her second Academy Award nomination for this part, but was unsuccessful.
Davis has made her mark on television since 2014, starring in the ABC smash-hit How To Get Away With Murder where she plays fearless Attorney Annalise Keating.
Created by former Grey's Anatomy writer Peter Nowalk and executive-produced by Shonda Rhimes, the show will conclude its six-year run in 2020.
Throughout her time on the show, which only airs 15 episodes per season by Davis' own request, the complicated relationships Annalise has with her husband Sam (ShondaLand regular Tom Verica), associates Frank (Charlie Weber) and Bonnie (Liza Weil) as well as students Wes (Alfred Enoch) and Gabriel (Rome Flynn) have been explored.
HTGAWM has truly been a fantastic opportunity for Davis to showcase her talent and range as an actress. She won the Primetime Emmy for Outstanding Lead Actress in a Drama Series for her work on the show as well as two SAG awards.
Spotlight #30 – BRYAN CRANSTON (BREAKING BAD, MALCOLM IN THE MIDDLE)
Although Bryan Cranston is regarded as having delivered one of the best dramatic television performances of all time, as Walter White in Breaking Bad, he actually made his name in comedic roles.
Fun Fact: Cranston originally wanted to be a cop, but switched to acting due the… attractiveness of the girls in that class.
An early appearance before Cranston was a known name was in Power Rangers, doing voiceover roles. The original Blue Ranger, Billy Cranston, received his surname in honour of Cranston.
Cranston returned to the Power Rangers franchise in 2017, with the theatrical reboot.
He also guest starred in the beloved comedy Seinfeld as a dentist named Tim Whatley between 1994 and 1997.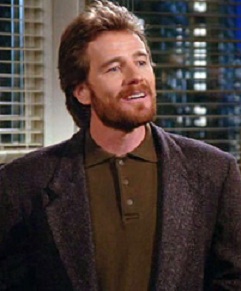 In 1998, Cranston appeared in an episode of The X-Files titled 'Drive' as Patrick Crump, the villain of the week. The episode was written by Vince Gilligan, future creator of Breaking Bad, who had not been familiar with Cranston prior to 'Drive' but realised his versatility when seeing him in his next big role..
In 2000, the Fox sitcom Malcolm in the Middle began airing in which Cranston played Hal, the inept but well meaning father of the title character and his brothers.
Starring opposite Jane Kaczmarek as his on-screen wife Lois and Frankie Muniz as Malcolm, Cranston was one of only three cast members to appear in all 151 episodes – the others being Justin Berfield (Reese) and Erik Per Sullivan (Dewey).
In 2008, Cranston landed what became the role of his career – cancer-ridden chemistry teacher Walter White on AMC's Breaking Bad, created by Gilligan, writer of Cranston's X-Files episode.
The show also starred Anna Gunn, Aaron Paul, Dean Norris, Betsy Brandt and RJ Mitte in its first season, with more actors joining the regular cast in later seasons.
After Malcolm ended, Cranston was looking to do different work and Breaking Bad presented that opportunity. He went on to win four Primetime Emmy Awards for Oustanding Lead Actor in a Drama Series for his work as White, in 2008, 2009, 2010 and 2014.
Since and during Breaking Bad, Cranston has also appeared in other mediums such as feature films and theatre.
On the big screen, his resume includes Total Recall, Larry Crowne, Argo, Kung Fu Panda 3, Godzilla and The Disaster Artist.
He has also explored theatre work such as President Lyndon B. Johnson in All The Way from 2013 to 2014 and Howard Beale in Network from 2017 to 2019, on Broadway.
SPOTLIGHT #29 – MILO VENTIMIGLIA (THIS IS US, HEROES, GILMORE GIRLS)
Across his 24-year career, Milo Ventimiglia has had luck that many of his peers would dream of, having had prominent roles in three acclaimed shows: Gilmore Girls (2002-2006), Heroes (2006-2010) and This Is Us (2016-present).
Let's rewind a bit.
At the start of his career, like most actors, Ventimiglia was a guest star. Some of his early appearances include episodes of Sabrina, The Teenage Witch, Law and Order: Special Victims Unit and CSI: Crime Scene Investigation.
He played Jess Mariano, a broody teen and love interest of Rory Gilmore (Alexis Bledel) on The Gilmore Girls for four years. He spent half of his stint as a main cast member.
In 2006, the same year that Ventimiglia last appeared on The Gilmore Girls, he starred opposite Sylvester Stallone in the film Rocky Balboa, playing the title character's son.
Fun Fact #1: Stallone later guest-starred on Ventimiglia's series This Is Us.
Fun Fact #2: Ventimiglia and Stallone have similar nerve damage which results in a ''crooked mouth', in Ventimiglia's own words.
Ventimiglia starred in all four seasons of NBC's Heroes from 2006 to 2010, playing Peter Petrelli. The show also starred Adrian Pasdar, Jack Coleman, Hayden Panettiere, Masi Oka and Sendhil Ramamurthy, among others.
In 2016, Ventimiglia returned to NBC with the drama This Is Us, created by Crazy Stupid Love and Tangled writer Dan Fogelman.
He stars as Jack Pearson, opposite Mandy Moore as his on-screen wife Rebecca, in scenes set in the past, primarily the 1980s, while the show also focuses on their adult children in the present day.
The show has received widespread critical acclaim and has won multiple awards including the SAG Award for Oustanding Performance by an Ensemble in a Drama Series, in 2018.
Ventimiglia himself has been nominated for the Primtime Emmy for Oustanding Lead Actor in a Drama Series, for his work in the third season which saw storylines such as Jack's time in the Vietnam War, explore the relationship with his brother Nick and the early days of Jack and Rebecca's love story.
Spotlight #28 – EVANGELINE LILLY (LOST, THE HOBBIT, MCU)
Prior to landing her breakthrough role as fugitive Kate Austen on ABC's LOST, Canadian actress Evangeline Lilly had non-speaking parts in shows such as Smallville and Kingdom Hospital.
Lilly has openly said that pursuing a career in acting was never her specific agenda and she fell into the profession by chance. To this point, she studied International Relations while at University.
After being successful in landing LOST, Lilly almost lost the role due issues in obtaining a work visa. Fortunately and obviously as any fan would know, this was resolved.
Kate Austen, Lilly's character on LOST, was one of the few from the first season cast to survive to the very end, due to the large number of on-screen deaths.
Once the sixth and final season was finished, Lilly decided to step away from television – appearing in Real Steel, a 2011 film starring Hugh Jackman.
Although having made a decision to retire from acting, Lilly was lured back two years later with a role in The Hobbit film. Being a huge Tolkien fan, she couldn't refuse and found herself in another major franchise.
Lilly's character, Tauriel, was unique as she was not specifically named in the books, making her a partial invention by Peter Jackson for the movies.
Once again intending to step away from acting, Lilly took a role in 2015's Ant Man as Hope Van Dyne, purely to work with Paul Rudd and Edgar Wright, of whom she was a fan.
Lilly has openly admitted that she was not a superhero enthusiast and believed 'Ant Man' had been made up out of desperation. While considering whether to take the role, she watched Marvel films which helped make her decision.
In 2018, Lilly made cinematic history within the Marvel Universe.
In the Ant Man sequel, Ant Man and The Wasp, Lilly's character Hope becomes a superhero known as The Wasp. If you look again at the film's name, Lilly is the first actress in the MCU to be in the title of a Marvel film.
Spotlight #27 – MARK Hamill (Star Wars, Batman: The Animated series)
An acting veteran of nearly 50 years, Mark Hamill will forever be best known for his role as Luke Skywalker in the iconic and beloved Star Wars. He is one of the surviving principal cast members, alongside Harrison Ford, Anthony Daniels and Billy Dee Williams.
To date, Hamill has played Luke in six live-action Star Wars films between 1977 and to 2019 with the upcoming The Rise of Skywalker.
Hamill has also worked significantly in animation, most notably providing the voice of DC Comics villain The Joker in various projects such as Batman: The Animated Series and Batman Beyond both of which starred Kevin Conroy as Batman.
Other animated series in which Hamill has appeared include Hey Arnold, Johnny Bravo, The Simpsons and Samurai Jack.
Interestingly, Hamill has also played a Joker-esque character, James Jesse/The Trickster in both live-action iterations of The Flash – 1990 and 2014.
Spotlight #26 – LENA HEADEY (GAME OF THRONES, 300, The Flood)
Since 2011, English actress Lena Headey has been known worldwide as Cersei Lannister, a scheming and power-hungry woman from a noble family in HBO's Game of Thrones.
Prior to Thrones, Headey worked extensively in film and television including a role in Ultra, an unaired television pilot in 2006 that also starred Peter Dinklage, Headey's future on-screen brother.
Headey also appeared in 300 and 300: Rise of an Empire as Gorgo, Queen of Sparta.
Fun Fact: Dinklage recommended Headey to the Game of Thrones producers when casting Cersei.
Due to the ever-changing cast on Thrones, Headey worked with a multitude of different actors by virtue of being one of the few to star from beginning to end.
Of course, she worked closely with her on-screen family, the Lannisters, which also included Dinklage, Nikolaj Coster-Waldau, Charles Dance and Jack Gleeson.
Immediately following Game of Thrones, Headey starred in The Flood, a drama. It also starred fellow Thrones actor Iain Glen and future Thrones prequel actor Ivanno Jeremiah.
SPOTLIGHT #25 – CHANDLER RIGGS (THE WALKING DEAD, A MILLION LITTLE THINGS)
Chandler Riggs starred as Carl Grimes, son of main character Rick, on AMC's apocalyptic zombie drama The Walking Dead from 2010 to 2018, comprising the first eight seasons.
Like his character, Riggs is a native of Atlanta, Georgia. Prior to The Walking Dead, Riggs had already worked with executive producer Gale Ann Hurd on another project, The Wronged Man.
Throughout his stint on TWD, Riggs worked with seasoned actors at a young age. The long list includes his on-screen father Andrew Lincoln as well as screen veterans Sarah Wayne Callies, Jon Bernthal, Scott Wilson, Jeffrey Dean Morgan, Lennie James and Jeffrey DeMunn.
In a Reddit post, Riggs would later concede that he was not a strong enough actor to continue playing Carl in future seasons. He said, "I definitely got lazy when I should've utilized the writers giving me more material … I sucked when it mattered."
As for Riggs' post-TWD future, he has landed a recurring role in ABC's A Million Little Things as PJ.
Best of luck to Chandler in all his future projects!
SPOTLIGHT #24 – JESSICA PARKER KENNEDY (SMALLVILLE, THE SECRET CIRCLE, THE FLASH, BLACK SAILS)
Canadian actress Jessica Parker Kennedy has had a career in Hollywood since 2006.
In that time, she has starred or guest starred in many popular shows such as Smallville, Black Sails, 90210, V, Lie to Me, Colony, The Secret Circle and most recently, The Flash as Nora West-Allen, the superhero XS, a main character in the fifth season.
Fun Fact: Kennedy appeared in the same episode of 902010 as her future Flash co-star Grant Gustin, though they shared no scenes.
Kennedy was cast in the 2010 JJ Abrams-produced spy drama Undercoversbut was replaced on the show before it aired.
She has also had a starring role on the web series I Love Bekka and Lucy, as Bekka.
In an interview with Michael Clouse on Popcorn Talk's I Could Never Be, Kennedy revealed that her ancestry was mainly African and Irish, which she discovered through a test on 23andme.
Kennedy's role on The Flash spanned the fourth and fifth seasons, appearing as a mysterious unidentified recurring character in the former and as a regular in the latter, now revealed as Nora West-Allen, the adult future daughter of the show's main characters – married couple Barry Allen and Iris West.
The Flash was the first role where I fully noticed Kennedy and learned her name. Naturally, I'd assumed that this was the first time I'd ever seen a project of hers.
I was wrong.
Having been a huge fan of The Secret Circle, it had only lasted one season and five years had passed when Kennedy debuted on The Flash. This was why I did not recognise her as Melissa.
I had also only seen pirate drama Black Sails in passing, not enough to really know anyone on it.
Echoing the opinions of many others, Kennedy was perfectly suited for the role of Nora. Not only did she look convincingly like a combination of Grant Gustin and Candice Patton, but she could also imitate certain characteristics of theirs.
Fun Fact: Kennedy did not audition for The Flash/Supergirl (she first appeared in a crossover). She was offered the role due to a prior connection with Todd Helbing, who had written for Black Sails.
Not only was Nora a superhero, she was also a woman of colour, a member of the LGBTQ+ community and the protagonist's daughter. An important character for the show to include and thus appreciated by different groups of people for their own reasons.
*SPOILER* Kennedy departed The Flash in the fifth season finale and it remains to be seen what her next big job will be.
Good luck and best wishes with whatever it is.
SPOTLIGHT #23 – EDDIE MCCLINTOCK (WAREHOUSE 13, SHOOTER)
Eddie McClintock has been acting for over 20 years and prior to this career, he was a wrestler and production assistant.
He has appeared in regular and guest roles on television series as well as in television films. Some of his guest appearances include Agents of Shield, Supergirl, House, Bones, Desperate Housewives, Sex and the City and Friends.
McClintock's best-known role to date is that of Agent Peter 'Pete' Lattimer on SyFy's Warehouse 13 which ran for five years. As the male lead, McClintock featured prominently in the show as we saw Pete grow and evolve, both as a person and a Warehouse agent.
Warehouse 13 is a show that is very close to my heart. As intended based on the content, I watched with all my family and grew to love both the characters and stories.
As it happens, Pete Lattimer was a very personal role for McClintock, due to some of the latter's life details being imparted onto the character. This includes hailing from the state of Ohio (North Canton to be precise) and being a recovering alcoholic.
After Warehouse 13 ended, McClintock moved on to a main role in Shooter on the USA Network opposite Ryan Phillippe, Omar Epps and Shantel VanSanten.
He played Jack Payne, an antagonist in the first season and rival to Phillippe's character Bob Lee Swagger.
Currently, McClintock can be seen in the Netflix sitcom No Good Nick opposite Sean Astin and Melissa Joan Hart, about a young con-artist who talks her way into a family's home.
McClintock plays Tony, the imprisoned father of the title character.
If you're a fan of Eddie McClintock but do not follow him on social media, he can be found on both Twitter and Instagram.
SPOTLIGHT #22 – MELISSA JOAN HART (SABRINA THE TEENAGE WITCH, Clarissa explains it all, melissa and joey)
In her 34-year acting career thus far, Melissa Joan Hart has had some good fortune.
She has had the lead role in three successful sitcoms – Clarissa Darling in Nickelodeon's Clarissa Explains It All (1991-1994), the original TV iteration of Sabrina Spellman on ABC's, later WB, Sabrina the Teenage Witch (1996-2003) and Mel Burke on FreeForm's Melissa and Joey (2010-2015), opposite fellow 90s star Joey Lawrence.
Aside from these major roles, Hart has also made guest appearances in many popular shows such as Boy Meets World, That 70s Show, Robot Chicken and Law and Order: Special Victims Unit.
A lesser-known role, in a project I enjoyed was as 'Becky Detweiler', older sister of main character T.J. in the 2003 film Recess: School's Out, a theatrical version of the Disney cartoon, Recess.
Fun Fact: In Recess School's Out, Hart played the older sister of Andrew Lawrence, younger brother of her future Melissa and Joey co-star Joey Lawrence.
Currently, Hart stars in the Netflix sitcom No Good Nick alongside Goonies and Lord of the Rings star Sean Astin.
SPOTLIGHT #21 – REBEL WILSON – PITCH PERFECT, NIGHT AT THE MUSEUM, Bridesmaids
Although acting professionally since 2002, Australian actress Rebel Wilson burst into household name territory with her role as 'Fat Amy' in 2012's Pitch Perfect. Amy is a confident, cheerful and sometimes sarcastic person who nicknamed herself so 'twig bitches' couldn't do it first. Basically, a very fun part to play. Wilson reprised the role in two further Pitch Perfect films, alongside Anna Kendrick.
One year prior to her breakthrough role, Wilson appeared in the 2011 hit comedy Bridesmaids, in which she played Brynn, a roommate of the main character. Their other roommate and Wilson's character's brother was played by Matt Lucas, a popular comedian in England, who also became Wilson's roommate in real life for three years.
Her first major film role outside of Pitch Perfect came in 2014 in the form of the third Night at the Museum film – Secret of the Tomb – in which she played Tilly, Ben Stiller's counterpart in the British Museum.
Much like with Fat Amy, this was a comic relief role with memorable lines. Although technically an antagonist, she is not a villain. An antagonist is simply defined as someone who prevents the hero from achieving their goal, which she does, by doing her job.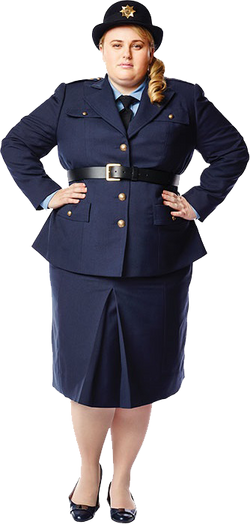 Wilson's upcoming projects include Cats directed by Tom Hooper and starring an-all star cast with names such as Judi Dench, Jennifer Hudson, Ian McKellen, Taylor Swift, Jason Derulo, Idris Elba and James Corden.
SPOTLIGHT #20 – NICHOLAS GONZALEZ (THE GOOD DOCTOR, THE FLASH, HTGAWM)
For a very long time, Nicholas Gonzalez was "that guy". Someone I had seen in just about every show I'd watched ever watched.
SVU. The Flash. How To Get Away With Murder. The Good Doctor. To name just four. Believe it or not, I actually Tweeted Gonzalez once with this observation.
The first project I can think of where I was like 'okay, that's Nicholas Gonzalez' was probably How To Get Away With Murder in which he played an assassin named Dominic. Mostly, this was due to the fact he'd played Dante Ramon on The Flash a short while before.
As well as Dante, Gonzalez also played his Earth-2 doppelganger and the supervillain Savitar in Dante's form.
Think about it, I couldn't call him Dante and Dominic. So I learned his real name and began to appreciate his work more because of it..
Gonzalez's current role is Dr. Neil Melendez on ABC's The Good Doctor, starring opposite Freddie Highmore and Richard Schiff, produced by Lost star Daniel Dae Kim.
Culturally, The Good Doctor is a very significant show. It highlights autism and how the condition affects one's daily life. Melendez's relationship with his colleague Shaun (Highmore), the titular character who has autism, has evolved as they begin to understand one another.
I guarantee you — go back and watch some of the shows you've enjoyed in the past few years to see if Gonzalez pops up.
Look out for long-running shows especially, I saw his SVU appearance recently and got surprised!
SPOTLIGHT #19 – BRANDON ROUTH (SUPERMAN RETURNS, LEGENDS OF TOMORROW, CHUCK)
Brandon Routh's departure from Legends of Tomorrow was announced earlier this week, much to the sadness of many fans. Although this brings what will be a six-year stint playing Ray Palmer in the Arrowverse, by time of airing.
His wife, Courtney Ford, who plays Nora Dahrk, will also be departing.
Casual fans may not know that Routh's association with DC began all the way back in 2006, when he played the title character in Superman Returns. 27 years old at the time, it was Routh's breakthrough role and grossed $391,081,192 worldwide.
This was Routh's only cinematic performance as Superman but he was not quite done with the character yet…
Moving away from being typecast as a hero, Routh played the recurring villain Daniel Shaw on NBC's Chuck between 2010 and 2011 opposite future Shazam star Zachary Levil and future Handmaid's Tale star Yvonne Strahovski.
In 2014, Routh began one of his most popular roles and arguably the one I know him best for, Ray Palmer/The Atom in CW's Arrowverse franchise.
Initially recurring in the flagship series Arrow, Routh and a number of other actors from both Arrow and The Flash were enlisted to front the new spin-off — DC's Legends of Tomorrow, which began in 2016.
Ray Palmer is a great character. Aside from being a hero who saves lives, he is a good man and loyal friend who looks out for his team — The Legends. He has formed a great friendship with Nate Heywood (Nick Zano) which will be sorely missed on the show and an unlikely bond with criminal arsonist Mick Rory (Dominic Purcell).
Although he will shortly be leaving his role as Ray, Routh will appear as a version of Superman in the upcoming crossover event Crisis on Infinite Earths.
Best of luck to both Routh and Ford in the next stages of their careers.
SPOTLIGHT #18 – DYLAN MINNETTE (13 REASONS WHY, GOOSEBUMPS)
For many years, you may have recognised Dylan Minnette as 'that kid' in a film or series. His various early performances include Grey's Anatomy, Prison Break, Drake and Josh, Let Me In and LOST.
In both those early credits and now, Minnette has shown himself to be a talented actor. Particularly in 13 Reasons Why, where he is featured heavily and makes us feel empathy for his character.
The first project I saw that helped me remember the name Dylan Minnette was his role in early episodes of Agents of Shield. He played Donnie Gill, a teenager with ice based powers who is known as the supervillain Blizzard in Marvel Comics.
13 Reasons Why premiered on Netflix in March 2017 and starred Minnette in the lead role, Clay. As mentioned, the first season in particular is mostly a showcase of Minnette and Katherine Langford's talents. He has ample opportunity to shine and has strong chemistry with other characters particularly his friends Tony (Christina Navarro) and Jeff (Brandon Larracuente).
Especially early on, it is very easy to find Minnette endearing as Clay when he is one of the few likeable, decent characters among a bad bunch. Minnette's first on-screen interaction is with Brandon Flynn as Justin Foley, which almost seems like a foreshadowing though nobody could have known that.
Fun Fact: In both 13 Reasons Why and Goosebumps (2015), Minnette plays a boy with a crush on a girl named Hannah. Both projects also feature a character named Zach, though Minnette only plays that character in the latter instance.
Throughout Minnette's young life and career, he has already had the opportunity to work with seasoned actors such as Hugh Jackman, Jason Isaacs, Melissa Leo, Jack Black, Steve Carrell, Jennifer Garner, Paul Dano and Kerry Washington.
His good luck only seems to be going up.
SPOTLIGHT #17 – JOSHUA RUSH (ANDI MACK)
Joshua Rush is only 17 years of age, but he has already made an indelible mark in television history. Rush played Cyrus Goodman in Andi Mack (2017-2019), the first gay main character on the Disney Channel.
The choice to assign a character as a homosexual on Disney Channel, which is aimed at children, was a landmark decision. Granted, Cyrus was not the first overall gay character ever on the channel – Good Luck Charliehad a brief appearance from a lesbian couple but they were not a regular part of the show.
With this character, Rush got the rare opportunity to show diversity to an impressionable younger audience who instead of having learn about different sexual identities through mentally tortured closeted people on some teen drama, got to see someone near to their age receive support from his friends and loved ones.
Rush also voices the character 'Bunga' on the Lion Guard, a continuation of the Lion King franchise of animated films, though has nothing to do with the 2019 release.
Shortly after the conclusion of Andi Mack, Rush himself came out as bisexual, saying "Instead of feeling the courage to tell you today that I am an out and proud bisexual man because of the character I played for four years, I feel that courage thinking of all of you, who felt emboldened by Cyrus to come out."
Well done to Joshua Rush for bringing such a historic character on Disney Channel to life for three seasons and bravery in his own life.
Fun Fact: Rush played the younger version of Zachary Levi's character 'Chuck Bartowski' in NBC's Chuck while his Andi Mack co-star Asher Angel appeared alongside Levi in the 2019 superhero film Shazam as different versions of the same character.
SPOTLIGHT #16 – DEBBY RYAN (SUITE LIFE ON DECK, JESSIE, INSATIABLE)
Debby Ryan has been a presence in the acting industry since 2006 when she appeared on Barney and Friends. However, Ryan first began to recognised in 2008 when she landed the role of 'Bailey Pickett' on Disney's The Suite Life on Deck, a spin-off to The Suite Life of Zack and Cody, starring Dylan and Cole Sprouse.
As this was for many people, including myself, the first time seeing Ryan on-screen, it was slightly difficult to separate Bailey the character from Debby Ryan the actress. Sure, Bailey was likeable and endearing but unlike more seasoned actors who have a variety of performances under the belt, it was hard to gauge her ability.
Suite Life on Deck ran until 2011 and during that time, Ryan got ample opportunity to show her range, from appearing in DCOMs (Disney Channel Original Movies) such as 16 Wishes and Radio Rebel, where both characters were completely different to Bailey, as well as a drama, What If. Of this bunch, my favourite was 16 Wishes. The story was interesting, complex and not at all like typical DCOMs such as High School Musical or Camp Rock. For example, three generations of my family were able to watch the film with genuine interest.
Fun Fact: When I realised my next Spotlight would be number 16, I chose Debby Ryan off my shortlist as a reference to 16 Wishes.
After Suite Life ended, Ryan began starring in her own show on Disney Channel, Jessie, as the title character. For me, this is the show that cemented Ryan as a leading lady rather than a supporting actress with a big part. Jessie also starred Broadway vet Kevin Chamberlin, Diary of a Wimpy Kid's Peyton List and Karan Brar, Skai Jackson and the late Cameron Boyce.
Once again, Ryan showed her versatility by creating a completely new long-running character on-screen, in this case, four seasons. Ryan has also said that Jessie is similar to herself, such as their mutual link to Texas – the character was born and raised in the state, while Ryan spent part of her upbringing there.
Ryan's most recent project is Insatiable, a dark comedy-drama on Netflix about a formerly overweight young woman and her journey to becoming a pageant queen, with the help of a lawyer played by Dallas Roberts.
Insatiable premiered in August 2018. There was initial backlash to the series due to allegations of 'fat-shaming' and an online petition signed by over 200,000 people sought to cancel the show. However, by that September, the show was renewed for a second season.
Having been following Ryan's career for the past 11 years (that's scary to say), I look forward to her future projects!
SPOTLIGHT #15 – grant gustin (the flash, glee)
For the past eight years, Grant Gustin has made his mark on television, after previously working on the stage in Broadway's Revival Tour of West Side Story from 2010 to September 2011.
Gustin is an extremely talented and versatile performer. He can act, sing and dance, a triple threat, if you will. He has also shown a strength in conveying what emotion his character is feeling simply through a facial expression, without words.
Initially, Gustin was known to me as the villainous Dalton Academy Warbler Sebastian Smythe on Fox's Glee, a role he played in seven episodes. After committing such dastardly acts as throwing a 'slushie' laced with rocks into Blaine's eye and cruelly rebuffing Karofsky at a gay bar, which later lead to him attempting suicide, Gustin had me completely sold on the character. I hated him though he had some redemption when he showed compassion for Karofsky's suicide attempt.
With this in mind, I was surprised when it was announced that Gustin would be playing superhero The Flash (Barry Allen) in episodes of Arrow. No, it was not because I am comic book purist and was upset Gustin did not match the drawings. Similarly, it was not due to me doubting his acting. It was simply me finding amusement in the fact that he would being doing a complete 180 character-wise.
Unfortunately, I do not follow Arrow, so my first time seeing Gustin as Barry was in his own series, The Flash, ordered based on the strength of his Arrow performance. This lead to some confusion with references and whatnot, though I did go back and watch those Arrow episodes to understand.
The Flash will be airing its sixth season from October 2019. Alongside Gustin, the series also stars Candice Patton as his love interest Iris West and Tom Cavanagh as his foe, Reverse Flash, among others. Jesse L. Martin, who was featured in Actor Spotlight #2, plays Barry's foster father Joe West.
John Wesley Shipp, Tom Felton, Danny Trejo, Kevin Smith, Malese Jow and Greg Grunberg are among the many guest stars to date.
Very quickly, The Flash became one of my favourite shows and still is to this day. It premiered when I was still a teenager and am now an adult. Additionally, it was one of the series that inspired me to want to write for TV. Consequently, Gustin became a favourite actor of mine, through his performance as Barry, which would easily be in my own personal top 5.
As well as Arrow and The Flash, Gustin has also appeared in the other 'Arrowverse' off-shoots, Supergirl and Legends of Tomorrow. These four shows, along with the newly starting Batwoman will collide in the five-hour Crisis on Infinite Earths crossover which will begin airing in December 2019.
Finally, Gustin got married to his girlfriend Andrea Thoma, known as LA, in late 2018. Congratulations!
SPOTLIGHT #14 – MARISKA HARGITAY (Law & order: special victims unit)
Mariska Hargitay is in a very fortunate career position, a rarity for those struggling in the acting profession. For the past 20 seasons of network television, Hargitay has played Olivia Benson on the acclaimed NBC drama Law & Order: Special Victims Unit., a spin-off from the original Law & Order which also ran for 20 seasons on NBC.
In March 2019, with the 21st season renewal, SVU became the longest-running live-action series on television, surpassing both Law & Order as well as Gunsmoke which had 20 seasons apiece.
Hargitay is the last remaining original cast member to still be with the show, now heading into its 21st season. Over the years, since has co-starred with actors such as Christopher Meloni (Oz), Richard Belzer (Homicide – Life on the Street) and musician Ice-T who has appeared since the second season. She has been the one consistent on-screen presence across every season.
As someone who boarded the SVU train late, I have watched many episodes but not in any kind of coherent order. This means I could easily watch one episode where Olivia is a lowly Detective and the next she is in charge. Regardless of her rank, Hargitay conveys the same emotional compassion towards the victims that her more masculine colleagues such as Stabler (Meloni) or Fin (Ice-T) are not as proficient.
From season 1 to Season 17, Hargitay's character Olivia Benson rose through the ranks, from Junior Detective to NYPD Lieutenant.
Outside of acting and SVU, Hargitay also founded the Joyful Heart Foundation which provides support to victims of abuse whether it is sexual assault, child abuse or domestic violence.
SPOTLIGHT #13 – DICK VAN DYKE (MARY POPPINS, CHITTY CHITTY BANG BANG, DIAGNOSIS MURDER)
At 93 years of age, legendary American actor and entertainer Dick Van Dykehas had a career spanning seven decades and counting, beginning in 1947.
Owing to such longevity, he is a rare performer, having fans across all ages. Whether you were a child in the '60s and enjoyed Mary Poppins or Chitty Chitty Bang Bang, in which he played Englishmen. Or perhaps through enjoying his television series Diagnosis Murder which ran from 1993 to 2001 across eight seasons.
His most recent appearance in pop culture is returning to the Mary Poppins film series with the 2018 movie, Mary Poppins Returns.
The original Mary Poppins film, released in 1964, is one of Van Dyke's most popular and beloved films. He is infamously known for his horrendous Cockney accent as Bert the Chimney Sweep, faithful friend to the title character and the Banks children.
In more recent years, Van Dyke has revealed his dialect coach for the film was in fact an Irishman, explaining the bad accent.
However, some fans are unaware that Van Dyke also played Mr. Dawes Sr, a miserly old banker and arguably the film's antagonist through the use of prosthetic and make-up. Allegedly, Karen Dotrice and Matthew Garber, who played Jane and Michael Banks, were not informed that it was Van Dyke, to make their frightened performances seem more genuine.
Van Dyke also played the lead role in Chitty Chitty Bang Bang, a family fantasy film about a magical car. Initially, Julie Andrews was coveted to play the role of 'Truly Scrumptious' to reunite her with Van Dyke after the success of Mary Poppins, but she declined.
Interestingly, Van Dyke was eight years older than Lionel Jeffries, the actor who played his father in Chitty Chitty Bang Bang.
Other roles in recent years include villainous security guard Cecil Fredericks in Night at the Museum (2006), opposite Ben Stiller, which he reprised in 2014.
To conclude, a fun fact: Van Dyke's character in Mary Poppins Returns is Mr. Dawes Jr, the son of his character from the 1964 film, as the original actor for this role, Arthur Malet, died in 2013.
SPOTLIGHT #12 – JENNIFER MORRISON (HOUSE, ONCE UPON A TIME, WARRIOR)
Jennifer Morrison is an actress primarily known for her roles in television such as House (2004-2012) though Morrison primarily appeared from '04 to '09 as well as Once Upon A Time which aired on ABC between 2011 and 2018, with Morrison appearing sporadically during the final season.
In the projects that I have seen Morrison in, I have always enjoyed her performances. My favourite, however, is Emma Swan from Once Upon A Time. Perhaps it's for sentimental reasons because OUAT was how I first heard of Morrison, having watched House later on. Or maybe it's due to Emma being the centrepiece and foundation of that show for such a long time. Either way, Emma was a compelling, layered character with an interesting backstory.
In OUAT, Morrison had good chemistry with most, if not all of the cast. Examples that spring to mind include Ginnifer Goodwin and Josh Dallas (Snow White and Prince Charming/Emma's parents, Jared Gilmore (Henry – Emma's son), Colin O'Donoghue and Michael Raymond-James (Hook and Neal – love interests) and finally, Robert Carlyle and Lana Parilla (Mr. Gold/Rumplestiltskin and Regina/Evil Queen – her on/off nemeses.)
This chemistry was essential, given that the film took place in a small, fictitious town – Storybrooke, Maine, where all the characters would know each other well.
Morrison also played Dr. Allison Cameron on House from 2004 to 2012, which I binge-watched a few years after the show finished. Seeing Morrison in another long-running show as a different character was a slightly weird experience though the two characters are contrasting enough that I was able to move on from that initial reaction.
Fun fact: In the show, Cameron married colleague Robert Chase, played by Australian actor Jesse Spencer. In real life, Morrison and Spencer were engaged to be married, but called it off.
Even though Once Upon A Time was the project in which I became aware of Morrison, I found out later it was not the first time I had ever seen her. In fact, Morrison played a supporting role in the 2011 MMA film Warrior, starring Tom Hardy, Joel Edgerton and Nick Nolte where she played the wife of Edgerton's character. Having loved Warrior, it was a nice surprise to spot Morrison on a rewatch.
More recently, Morrison has directed episodes of the HBO series Euphoria, starring Zendaya (a previous Actor Spotlight topic) and will appear in the upcoming fourth season of This Is Us on NBC.
SPOTLIGHT #11 – VINCENT MARTELLA (PHINEAS AND FERB, EVERYBODY HATES CHRIS)
Vincent Martella is an actor that has made his mark in both live-action and animation.
From 2005 to 2009, he played nerdy sidedick Greg Wuliger on Everybody Hates Chris, based on the life of comedian Chris Rock. Everybody Hates Chrisalso starred Terry Crews, Tichinia Arnold and Tyler James Williams in the title role.
Although a regular and thus constantly on the show, Greg was not the main focus, simply functioning as the lead character — Chris' — best friend.
Beginning in 2007, however, Martella did land the lead role on a show — just not with his face. He won the role of Phineas Flynn on the now-beloved cartoon 'Phineas and Ferb', created by former The Simpsons writers/artists Dan Povenmire and Jeff 'Swampy' Marsh. The show aired on Disney Channel between 2007 and 2015.
Being quite young when Phineas and Ferb premiered, it was quite a shock for me, as well as others as I have heard, that 'Greg' from Everybody Hates Chris was the person playing Phineas. Despite not having a specific background in animation, Martella designed a voice that was different enough to his own that people did not automatically associate the two.
Once Phineas and Ferb ended, Martella, like much of the staff, continued on with Milo Murphy's Law, a new cartoon from Povenmire and Marsh. Unlike his previous Disney cartoon stint, he plays a rival to the title character.
He reprised the role of Phineas in a Milo Murphy's Law episode and will do so again for a film on Disney+.
SPOTLIGHT #10 – ASHLEY JOHNSON – THE LAST OF US, RECESS, CRITICAL ROLE, BLINDSPOT
Over the course of her near 30-year career, American actress Ashley Johnson has had memorable roles in beloved projects. These include the character of 'Ellie' inthe Naughty Dog video game The Last of Us, for which she won a BAFTA, Pike Trickfoot and Yasha in the Dungeons and Dragons based web series Critical Role and most recently, FBI forensic specialist Patterson in Blindspot.
My favourite, however, is a role that dates back over 20 years. We didn't get to see Johnson's face, only her voice as a strong, intelligent female character. Of course, I am referring to Gretchen Grundler in the hit Disney animated series Recess, which ran from 1997 to 2003, if counting direct to video movies.
As a '90s kid, Recess was a cartoon that I grew up watching on Saturday mornings. On further viewings as an adult (I know), it is clear that Recess stands above many cartoons of today – although aimed at kids, it remains a well-written, character and story based show that anyone could enioy, including now-adult fans.
Although the '90s was relatively recent, the portrayal of both Gretchen and the other female character, Spinelli, was very impressive. Instead of being the token girl characters in the group, they had their own compelling stories, separate from the group.
A fun thing with Animation, too, is that you obviously do not see the actor recording the voice, only the finished product. It's quite funny to have been a fan of Ashley Johnson for nearly two decades and not even be aware for much of that time.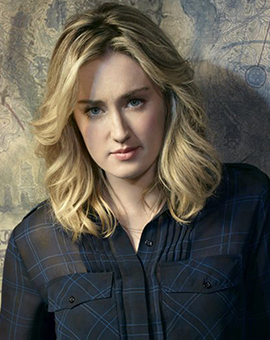 Of the main Recess voice actors, Johnson has arguably had the most successful career since the show, not counting Pamela Adlon, who was already an established actor prior to the show.
Johnson will also be returning to animation with a lead role in the upcoming (as of writing) Cartoon Network show, Infinity Train.
Aside from a four-year run in a NBC show, a successful web series and two highly popular video games, Johnson also cameoed in Marvel's 2012 film The Avengers as a waitress named Beth.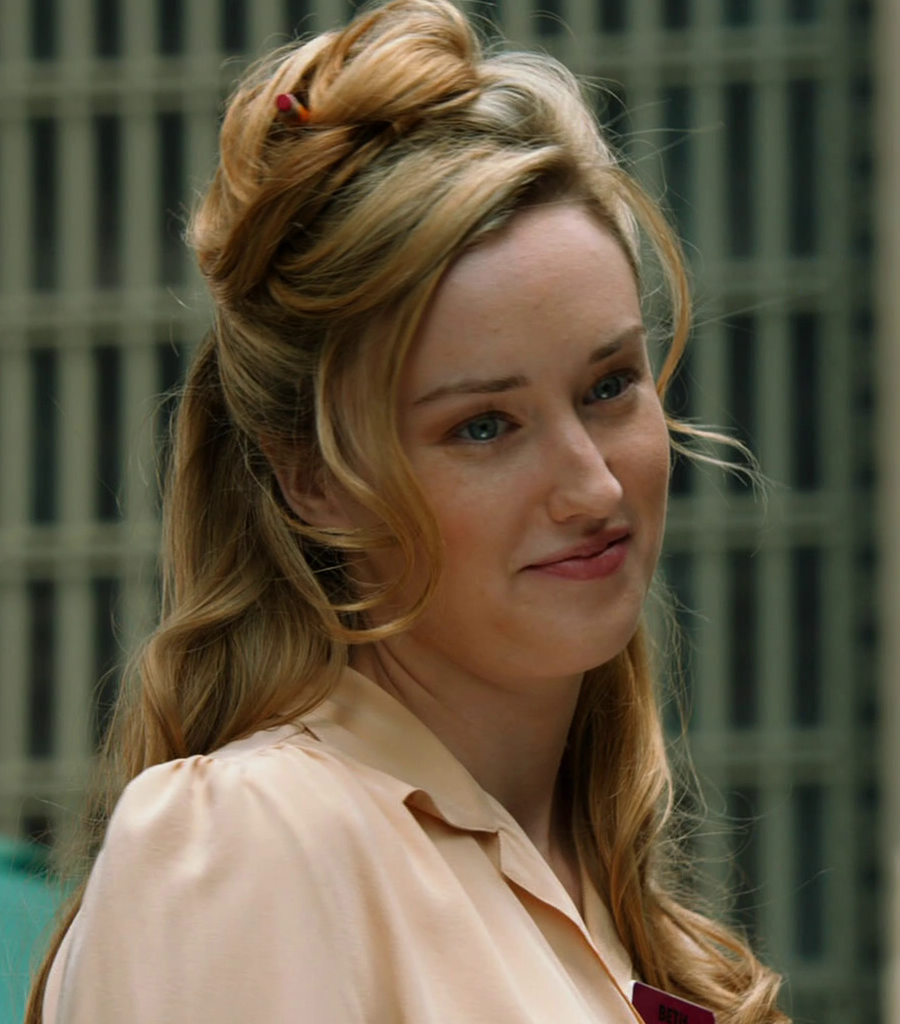 With Blindspot concluding with its fifth and final season, we will have the opportunity to see Johnson in some different roles in the near future. Hopefully they'll continue the iconic trend of Gretchen and Ellie!
SPOTLIGHT #9 – HUGH BONNEVILLE – DOWNTON ABBEY, THE MONUMENTS MEN, PADDINGTON
Hugh Bonneville, born as Hugh Williams in November 1963, is a respected and versatile English actor. Some of his most famous roles include those of Robert Crawley in ITV's Downton Abbey (2010-2015), Ian Fletcher in Twenty Twelve and W1A on the BBC, Mr. Brown in the recent Paddington Bear films (2014, 2017) and an appearance as Donald Jeffries in George Clooney's The Monuments Men (2014).
Bonneville, is originally from Paddington, London, ironically enough. He trained at Webber Douglas Academy of Dramatic Art and is also an alumnus of the National Youth Theatre.
Some of the actors/collaborators he has worked with include: George Clooney, Matt Damon, Bill Murray, Nicole Kidman, Maggie Smith, Jim Broadbent, Cate Blanchett, Jim Carter, David Walliams, Penelope Wilton and Olivia Colman.
Bonneville also has the unique distinction of playing American actress Elizabeth McGovern's on-screen spouse in three separate projects, most famously in Downton Abbey, in which McGovern played Cora Crawley opposite Bonneville's Robert. The other projects include the sitcom Freezingwhich ran on BBC between 2007 and 2008.
From my own personal opinion, Bonneville has been actor whom I've enjoyed in every project of his that I saw. Whether it's upper-class Robert in Downton, homeless Mr. Stink, in, you guessed it, Mr Stink (2012), Bonneville brings what seems to be his own likeability to the parts, unless he is playing a villainous character of course.
Fans of Downton will eagerly look forward to Bonneville reprising the role of Robert in the upcoming film based on the series. He also provides his voice in the children's cartoon, Sofia the First.
SPOTLIGHT #8 – NEIL PATRICK HARRIS (HIMYM, DOOGIE HOWSER, HAROLD AND KUMAR)
A professional actor from the age of 15, Neil Patrick Harris is primarily known for three iconic roles – shameless womaniser Barney Stinson in the comedy series How I Met Your Mother (2005-2014), teenage physician Douglas 'Doogie' Howser in Doogie Howser MD and a fictionalised version of himself in the Harold and Kumar film series.
He has also played Count Olaf in A Series of Unfortunate Events on Netflix, voiced DC superhero The Flash in animation and hosted his own variety show, Best Time Ever.
While people would be forgiven for only knowing Harris as Barney Stinson, considering he played that role for nine years, he has played vastly different roles throughout his career. The only thing Barney, Doogie and Olaf have in common is the same actor behind the character.
In a further separation from these shallow and uncaring (Barney) or downright evil (Olaf) characters, Harris in real life is a happily married man of five years to his husband David Burtka and father to their two twin children.
Harris grew up as a young, closeted gay actor in Hollywood during the 90s and early 2000s. Fans' analysis of interviews from the Doogie Howser days have picked up on the face that Harris never specified pronouns when asked if he was seeing anybody.
He officially came out in 2006, confirming himself to be a " very content gay man living my life to the fullest and feel most fortunate to be working with wonderful people in the business I love."
A Series of Unfortunate Events concluded its three season run on Netflix in January 2019. His upcoming projects include "Anita" and "Spinning Gold" as per IMDB.
SPOTLIGHT #7 – PETER FACINELLI
Actor Peter Facinelli, born 26 November 1973, has been working consistently since 1995. From my perspective at least, he has appeared in a few recognisable roles – Dr. Carlisle Cullen in the Twilight Film Series (2008-2012), Michael Plank in SWAT and Rupert Campion, a theatre director on Glee.
In Twilight, Facinelli starred alongside actors who are now household names but were lesser known at the time – Kristen Stewart, Robert Pattinson, Taylor Lautner, Ashley Greene and Kellan Lutz, just to name a few. I enjoyed Facinelli in this role. He worked well with the actors playing his 'family' and was a consistent component throughout all five films.
The recurring role of Michael Plank on SWAT is much more recent work for Facinelli. As the President of Los Angeles Board of Police Commissioners, he liaises directly with the main characters, particularly Captain Jessica Cortez (Stephanie Sigman) whom he takes an interest in.
Plank is an interesting character in that in some ways, he serves as an antagonist but is not a villain, actually a decent guy. The definition of an antagonist is "a person who actively opposes" which doesn't always necessarily mean someone committing mass murders. An antagonist could be something as simple as someone not lending you money, they are an antagonist because they prevent you from acheiving your goal – obtaining the money.
Plank accidentally uncovers and subsequently exposes a forbidden romance between Cortez and another character because it is unethical and violates workplace rules. Although not pleasant for Cortez and her lover, it was well-intentioned.
Carlisle and Plank are interesting characters to contrast due to their significant differences – one is a centuries old vampiric doctor living in Washington while the other is an ordinary human affiliated with the police and residing in Los Angeles. Both roles showcase Facinelli's talent as an actor.
SPOTLIGHT #6 – MILLIE BOBBY BROWN – STRANGER THINGS.
On 19 February 2004, actress Millie Bobby Brown was born in Marbella, Spain. It was the very beginning of what was to be a very interesting life. No one at that point knew she would become one of the most famous teenagers of the 21st Century.
Brown rose to world fame in 2016 in the role of Eleven on the hit Netflix show Stranger Things. Her prior appearances up to that point included NCIS, Modern Family and Grey's Anatomy. In the first season of Stranger Things, Brown was the only girl among a predominantly male young cast – Finn Wolfhard, Caleb McLaughlin, Gaten Matarazzo and Noah Schnapp.
However, Brown's character Eleven was no ordinary girl. Amnesiac, socially clueless with a shaved head, telekinetic powers and a love of Eggos. The role also relied heavily on Brown's non-verbal acting, as Eleven uses her powers with her mind.
When the first season of Stranger Things was released over three years ago, I was blown away. Brown's performance as Eleven was a major reason for that. While the male preteen parts required acting ability in mourning their missing friend, they were still just ordinary kids. Eleven was a lost, confused girl in a society where 'bad men' were out to get her. Brown pulled this off at the tender age of, ironically enough, 11.
Naturally, the success of Stranger Things has led Brown to other high-profile parts. Perhaps most notably to date is the Godzilla franchise, beginning with 2019's King of the Monsters and continuing in 2020 with Godzilla vs Kong. Trusting a young actor like Brown at only fifteen years of age to lead a blockbuster franchise is a testament to her immense talent.
Upcoming projects for Brown include the third season of Stranger Things, due to be released on Independence Day – July 4th .
There is also the film Enola Holmes as famous detective Sherlock's younger sister. Henry Cavill, Fiona Shaw, and Helena Bonham Carter will also star, having been announced in June 2019.
Brown's career seems to be on the rise. Who knows where it will go next?
SPOTLIGHT #5 – JOHN BRADLEY – GAME OF THRONES
John Bradley was born on 15 September 1988. He is the man behind popular character Samwell Tarly in Game of Thrones, one of the most critically acclaimed series of all time, from 2011 to 2019. Samwell, or 'Sam' as he is otherwise known, is one of the more endearing characters, best friend and confidant of Jon Snow (Kit Harington), one of the central figures of the series.
Br adley is originally from Wythenshawe, Manchester. He is an alumnus of both Loreto College (2005-2007) and Manchester School of Theatre (2007 to 2010). Game of Thrones was Bradley's first professional acting job.
Sam happens to be one of my personal favourites in the series, second only to Tyrion Lannister (Peter Dinklage). Among the more fantastical and heroic characters, he is truer to real life and what many of us would be like in those situations. He is the underdog that we all love to root for, especially his relationship with Gilly (Hannah Murray), which is forbidden due to vows he had taken.
Sam has good chemistry with quite a few of the other characters. Most obviously Jon Snow and the other recruits to the Night's Watch – Edd (Ben Crompton), Grenn (Mark Stanley) and Pyp (Josef Altin). However, there has also been quite a few comedic scenes with Sam and an intimidating authority figure — Alliser Thorne (Owen Teale), Stannis Baratheon (Stephen Dillane) and Archmaester Ebrose (Jim Broadbent) with Sam's eanestness often counteracting their either stoic, serious or even cruel nature in Thorne's case.
Game of Thrones has affected Bradley's life in more ways than one. Mirroring the show, Bradley has formed a close friendship with Kit Harington who plays Jon Snow, the actor with whom he interacts the most on-screen. Bradley attended Harington's 'bachelor party' (stag do to the Brits).
Bradley also met his girlfriend, a journalist named Rebecca May, due to an interview for Game of Thrones. Apparently the gift that keeps on giving.
According to IMDB, Bradley's next project is "Tales of the Wet Dog", a comedy-drama film directed and written by Joe Benedetto.
Hint for #6: Well, Stranger Things have happened…
SPOTLIGHT #4 – EMMA WATSON – HARRY POTTER, PERKS OF BEING A WALLFLOWER, BEAUTY AND THE BEAST
It may come as a surprise that one of the most beloved young English actresses of recent times was born in France.
Indeed, Emma Watson was born on 15 April 1990 in the French capital: Paris. Her parents were both English and also both Lawyers. Following their separation, Watson returned to the UK with her mother and brother, settling in Oxford.
By the age of 10, in the year 2000, Watson landed the coveted lead female role of Hermione Granger in the Harry Potter series of films which spanned 2001 to 2011 in release dates. Hermione's character evolution saw her evolve from an ostracised bossy know-it-all to an empowered, intelligent young woman whose intelligence is crucial in the final battle against evil.
Watson became known for her similarities to the character, such as their shared academic prowess, being the only of the three main actors to attend University; in her case, Brown University located in Providence, Rhode Island.
From watching interviews around the time of the initial films, it is clear that Watson, although trying hard, is doing much less of a performance, more an extension of her own personality. She is Hermione, rather than actor playing the part. This still exists to a lesser extent in the later films, though Watson's acting became more sophisticated.
Of course, after playing primarily one character for a decade, the image of that character becomes like super glue – hard to separate. Immediately after Harry Potter's conclusion, Watson appeared in films not only vastly different from Potter but also from each other. These releases include: The Perks of Being a Wallflower (2012), The Bling Ring and This Is The End (both 2013), Noah (2014), Regression (2015) and Beauty and the Beast (2017).
Aside from acting, Watson is also involved in Feminism, particularly the He for She Movement.
Make sure to check back in next time for the Fifth Edition of Actor Spotlight.
Hint: This actor played the loveable sidekick to a leading man and has a child named after them.
Actor Spotlight is a weekly feature in which the career of a singular actor is analysed. We discuss their life, career and the impact they had on their projects.
SPOTLIGHT #3 – ZENDAYA – SHAKE IT UP, THE GREATEST SHOWMAN, SPIDER-MAN
On 1 September 1996, Zendaya Coleman was born. Fast forward twenty-two years and she is a successful actor and singer. Her projects include the Disney series Shake it Up (2010 – 2013) and KC Undercover (2015-2018), musical drama The Greatest Showman (2017) which also starred Hugh Jackman and Zac Efron and a recurring role in the Marvel Cinematic Universe (MCU).
Alongside her acting career, Zendaya also has the distinction of being a producer on KC Undercover, a rarity for Disney actors also starring in the show. Her theatre background through her mother was helpful preparation for Shake It Up, unlike her co-star Bella Thorne, who had no professional dance training.
Her character in Shake It Up was Rocky Blue, one of the two leads. A smart, responsible and likeable character. Along with her best friend, CeCe Jones (Bella Thorne), she is selected to star on "Shake It Up Chicago", a fictitious dance show. Zendaya won the part of Rocky at the age of 14. The show ran for 75 episodes over three seasons.
While also maintaining a relationship with Disney, Zendaya used KC Undercover as a stepping stone for her later career. This began with significantly changing the initial character 'Katy Cooper' in order to better fit the actor. Among the guest stars were Ross Butler (13 Reasons Why), Francois Chau (Lost) and Zendaya's former Shake It Up co-star, Bella Thorne. KC Undercover also concluded after 75 episodes, bringing a total of 150 episodes in which Zendaya appeared on a Disney Channel series.
After her time at Disney came to end, Zendaya began appearing in mainstream film projects. Most notably thus far are The Greatest Showman (2017), in which she played Anne Wheeler, a trapeze artist and the Spider-Man films set in the MCU as Michelle Jones, who, SPOILER, was revealed at the end of Spider-Man: Homecoming (2017) to be the MCU's version of MJ, Spidey's traditional love interest.
MJ can be viewed as a mirror image of Rocky Blue. Both girls are extremely intelligent and responsible but whereas one is outgoing and enjoys dancing, the other is quieter, blunter and more cynical.
Be sure to check back in next week for the fourth Edition of Actor Spotlight.
Hint: It'll be a magical time.
SPOTLIGHT #2 – JESSE L. MARTIN – LAW AND ORDER, RENT, THE FLASH.
Jesse Lamont Watkins was born on January 18th 1969, in the state of Virginia. He is of course better known as the actor Jesse L. Martin, having adopted his stepfather's surname.
Due to his near decade long performance as Det. Ed Green in Law and Order(2000-2008), Martin is synonymous with New York. An adopted son of the city, he moved there with his family as a young child.
Part of the appeal with Green in Law and Order is that he is an astute, direct Detective. He is well aware when suspects are talking BS and calls them out on it. Green also had great chemistry with Lennie Brisco (Jerry Orbach), his most recognisable partner, with whom he worked for four years.
Also an accomplished singer, Martin was part of the original 1996 Broadway cast and 2005 film cast for the musical RENT, where he played Tom Collins, an AIDS sufferer. Martin was also set to play singer Marvin Gaye in a film called Sexual Healing, which has since been shelved.
To many people in more recent years (including myself), Martin is widely known for his current role as Detective Joe West on CW's The Flash, which has aired since 2014. Joe is the surrogate father figure, foster father and father-in-law of the main character, Barry Allen (Grant Gustin). As well as this, he is also the father of iconic DC characters such as Barry's wife Iris West-Allen (Candice Patton) and Wally West (Keiynan Lonsdale). The role allows Martin, on occasion, to employ some of the Detective techniques accrued from Law and Order, most notably in Season 1, when there were tense scenes with unspoken meanings between Joe and Harrison Wells (Tom Cavanagh).
Joe is one of the most likeable characters on The Flash. He has strong chemistry with most, if not all, of the other characters especially Barry and Iris. Martin brings a significant amount of heart and sincerity to the role. Joe is a unique character on TV, given that his daughter married his foster son, almost making him a de-facto double father-in-law.
Overall, Jesse L. Martin has consistently shown himself to be a talented and versatile performer, whether he's on stage or screen. As one of the leads on what is currently CW's highest rated show, he is most certainly on a career high.
Make sure to tune in next week for the third Edition of Actor Spotlight
Hint: Next time, we'll 'Shake it Up' compared to previously…
Spotlight #1 – Terry o'quinn, LOST (2004-2010)
Terry O'Quinn, was born Terrance Quinn in Michigan during the year 1952. He is an American actor of Irish Roman Catholic descent and attended both Central Michigan University and University of Iowa.
O'Quinn's best known role is John Locke in the television series LOST, which ran on ABC from 2004-2010. O'Quinn also played the villainous Man In Black during the sixth and final season. His work on the show won him a Primetime Emmy in 2007.
Prior to LOST, O'Quinn was a character actor. His most notable project was the Stepfather film franchise in which he appeared as the title character from 1987-1989 in two films. He also made appearances in television series such as The West Wing, The X-Files, JAG, Star Trek: The Next Generation and Alias. Of them all, Alias would prove to be very beneficial to his career.
Alias was created by JJ Abrams, who would later co-create LOST. O'Quinn was the only regular on LOST that did not audition for his role, Abrams specifically wrote the part of John Locke with O'Quinn in mind.
As John Locke, O'Quinn worked with many actors during scenes set in the character's past. Some examples include Katey Sagal (Married with Children, Sons of Anarchy, Futurama), Kevin Tighe (Freaks and Geeks) and Justin Chatwin (Shameless). The character of Locke also met all but four of the main characters.
In the years since LOST ended, O'Quinn has appeared in several other projects including Hawaii Five-O (2010 -) which reunites him with LOST co-stars Daniel Dae Kim (Jin) and Jorge Garcia (Hurley), Falling Skies (2011-2015) and Patriot (2015 -), an Amazon video series with Michael Dorman and Kurtwood Smith.