Beginning in 2008, the widely successful GONE series of novels, written by Michael Grant (also known for Animorphs and Front Lines), has spanned nine books over the course of eleven years. Eleven years later, a new GONE teaser has been filmed in the effort to produce the series for television.
For those who are unfamiliar, GONE tells the story of a small Californian town named Perdido Beach (translated as 'Lost Beach' in English) which falls victim to a strange anomaly, when everyone aged fifteen or older mysteriously disappears, leaving the younger residents to fend for themselves, now confined by an unusual barrier.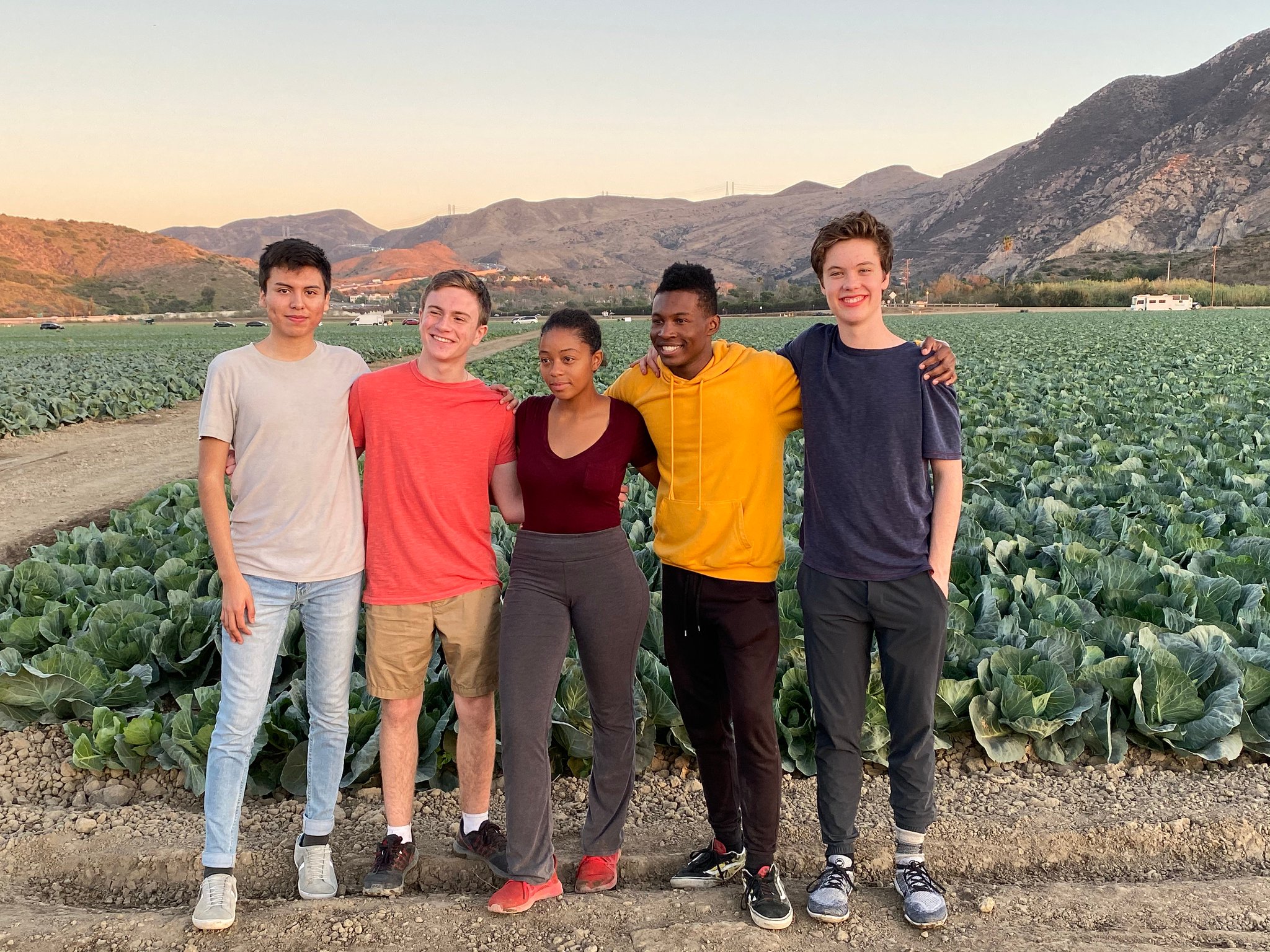 Although there have been murmurs over the years regarding a potential GONE screen adaptation, nothing has fully come to fruition as of now. However, a teaser was recently shot to be used as a marketing tool to potentially get a television series based on the novels into production.
Following a casting process, five actors were chosen to portray well-known characters from the books, in order to execute a specific scene. For anyone wondering exactly what was adapted, read the first chapter of Hunger – Book two.
What do we know about these lucky five individuals? Well, regardless of whether a series is picked up, they have played these beloved characters and no one can take that away.
It is unknown at this time whether they would remain in the roles should the project move forward any further.
Let's find out a little more about the core five cast members.
Brian Gershowitz – Sam
Brian Gershowitz was cast as Sam Temple, the lead character in the novels, for this GONE teaser.
Author Michael Grant revealed on Twitter that Gershowitz was a fan who auditioned successfully for the role.
Javion Allen – Albert
Javion Allen took on the role of Albert Hillsborough, an unpopular African-American student who becomes a ruthless businessman and among the most powerful individuals in The FAYZ.
Per Allen's IMDB, his previous credits include 'Langston Tributes', 'Use of Force' and 'Chance'.
Charlotte Williams – Dekka
Charlotte Evelyn Williams landed the part of Dekka, a tomboyish African-American girl from Coates Academy who aligns with Sam Temple. The character is notable in the novels as being openly lesbian.
Williams' previous credits include 'Preacher' and 'NCIS'.
Christian Zamudio – Edilio
In the novels, Edilio Escobar is an intelligent, practical and loyal Honduran boy who is among the first people to step up to the newfound responsibility in The FAYZ. Christian Zamudio portrays him in the teaser.
This appears to be Zamudio's first major on-screen credit.
Conor Sherry – EZ
Ill-fated EZ (or E. Zellicoe), is played by Conor Sherry, who describes himself as an actor and comedian on Twitter.
Sherry was the first of the cast to be revealed, albeit unidentified, as Michael Grant shared a snippet of the actor in character during a take.
While the teaser has just wrapped, it will, however, be several months until it is available to the viewing public.
For progress on the GONE TV project, follow Michael Grant right here or the production company, Engage, just over here.